"Governor Green represents Hawai'i at UN summit, urges global action on climate change."
Views expressed in this Hawaii State News summary are those of the reporters and correspondents.
Accessed on 18 September 2023, 2028 UTC.
Content provided by email subscription to "Hawaii Business Magazine Newsletters."
Please click link or scroll down to read your selections.  Thanks for joining us today.
Locally Owned, Locally Committed Since 1955
9.18.2023
TOP STORIES
Governor represents Hawai'i at UN summit, urges global action on climate change
Gov. Josh Green spoke Sunday at the United Nation's Sustainable Development Goals Summit in New York, delivering a message about the destructive impact that climate change is having in the state. Big Island Now. Hawaii News Now.

A Super PAC is raising money for wildfire victims, and political candidates too
Our Hawai'i Action has raised at least $684,000 for wildfire recovery. But the progressive group's fundraising website notes that some of the money could go to political organizing and campaign operations. Civil Beat.

Hawai'i has been facing a housing crisis for generations
Politicians have been pledging to fix the housing shortage for decades. But the root causes of the crisis run deep in Hawai'i, where only 4% of land is zoned for residential housing and multifamily homes are only allowed on 0.3% of land. Civil Beat.

Hispanics are Hawai'i's fastest-growing demographic
They now make up more than 11% of the population, at 159,861. While many come for service jobs, a significantly higher concentration of Hispanics work in professional careers compared to the mainland population. Civil Beat.

Electric seagliders could come to Hawai'i as soon as 2026
The new parent company of Mokulele Airlines, the only airline serving Moloka'i and Lāna'i, says travelers will see service improvements much sooner than that. Civil Beat.

New Covid vaccines are now in Hawai'i
The newly FDA-approved vaccines are now on their way to primary-care physicians and local pharmacies. KITV4.

HAWAII BUSINESS MAGAZINE
Hawai'i's Sustainability Heroes: Makena Coffman
The UH Mānoa professor is an energy and climate policy expert focused on reducing carbon emissions, especially in the transportation sector… read more.
OʻAHU
HART says $580 million surplus awaits at rail's end
The cash surplus will likely be available once the rail system ends at the Civic Center in Kaka'ako early next dec­ade. Star-Advertiser.

HART board defers proposed new rule
State Attorney General Anne Lopez warned that the new rules as written would impose "impermissible" restrictions on the free-speech rights of some board members. Civil Beat.

Public selects Red Hill oversight committee, including two Native Hawaiian activists
Ten people were selected on Saturday to be part of an oversight group for the de-fueling of the Navy's Red Hill facility scheduled for mid-October. Among them were Healani Sonde Pale and Big "Al" Alfred Keaka Hiona Medeiros. Hawaii News Now.

Payment for parking resumes after city installs new smart-parking meters
All 2,200 parking meters are now in place, and the Honolulu Police Department plans to start enforcement on Monday. Hawaii News Now.

O'ahu sugar mill housing camp slated for redevelopment
Waialua Sugar Mill Plantation Camp, former worker housing for the last sugar plantation to close on O'ahu, could become a new subdivision for mostly low-income households. Star-Advertiser.

HAWAII BUSINESS MAGAZINE
Na Leo Pilimehana to Close the 16th Annual Wahine Forum with Enchanting Performance and Talk Story
Na Leo Pilimehana is set to take the stage at this year's Wahine Forum Closing General Session. Join us on Oct. 27 at the Hilton Hawaiian Village for an evening filled with their incredible music and an inspiring talk story. It's going to be a memorable evening you won't want to miss. Register today!
HAWAIʻI ISLAND
Kīlauea eruption ends as volcano alert lowered to advisory
After a week of spewing lava, the eruption at the volcano's summit has ended, according to the U.S. Geological Survey Hawaiian Volcano Observatory. Star-Advertiser. Big Island Video News. Big Island Now. Hawaii News Now. KHON2.

County creates new wildfire working group
The multi-agency working group will develop strategies and responses to wildfires and other threats. Tribune-Herald. Big Island Video News.

EPA grant to fund program to reduce plastic waste from takeout food
The county will receive $1.5 million from the Environmental Protection Agency to develop a system for reusing plastic food containers, utensils and water bottles in Hilo. Tribune-Herald.

Lifeguard shortage leads to unpredictable hours at county pools
Residents continue to raise concerns about unexpected closures at swimming pools islandwide. Tribune-Herald.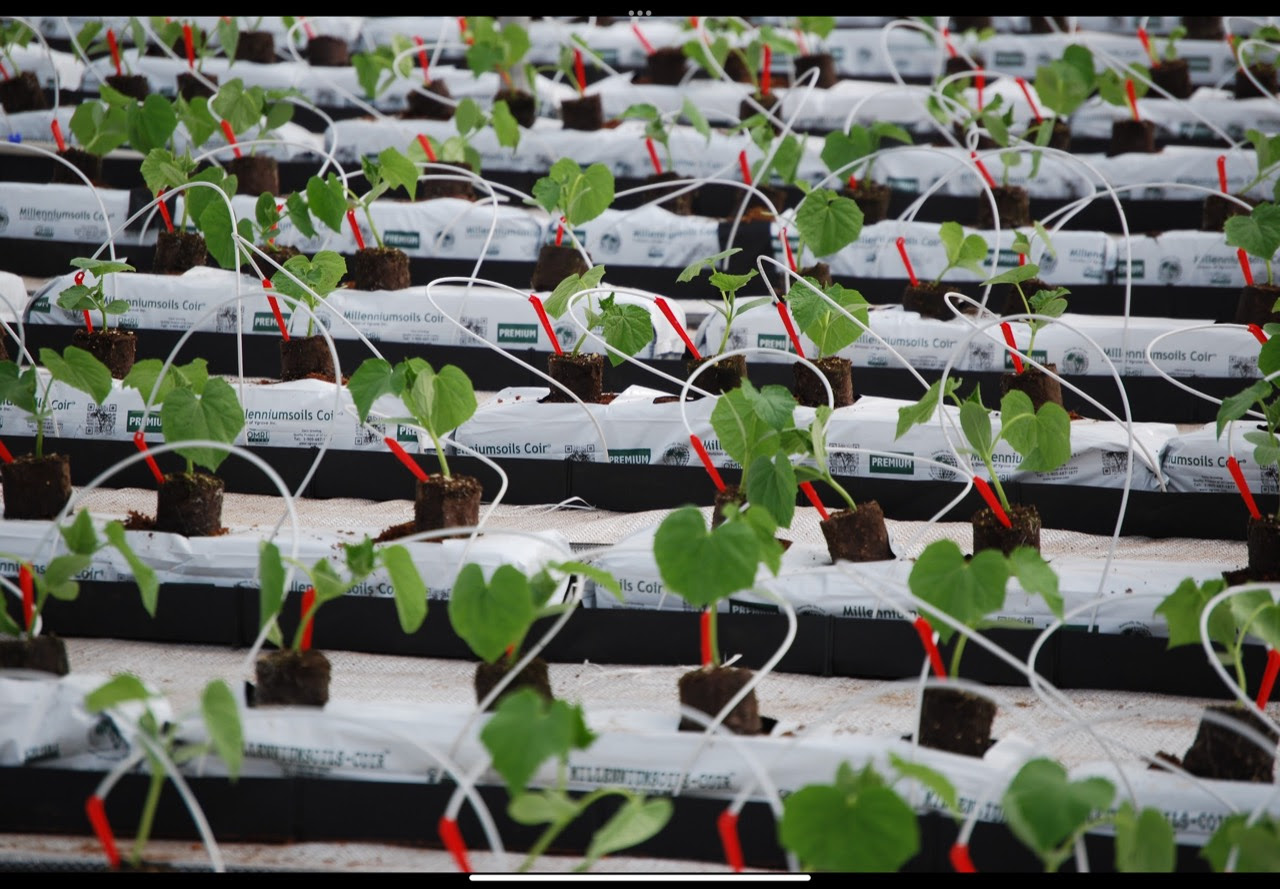 HAWAII BUSINESS MAGAZINE
How Ag Tech Is Helping Hawai'i Farmers Grow More Food
Innovations such as data sensors, drones and controlled environments make farming easier, more productive and more profitable... read more.
MAUI COUNTY
Maui County Council considers bill on post-fire cleanup options
The bill would give residents and businesses the option to have government agencies remove fire debris from their properties for free. Maui News.

Two more victims of Lahaina fire identified, bringing the total to 69
The Maui Police Department released two more names: Janet St. Clair, 75, and Douglas Matsuda-Boucher, 65, both of Lahaina. Maui Now. KHON2.

Scientists scramble to better understand scope of toxic sludge in Lahaina Harbor
Experts are worried about a slew of contaminants in the water, including fuel, dioxins and PCBs, all of which will eventually need to be dredged out. Hawaii News Now.

Maui nonprofit expected to meet $6.5 million goal in two weeks
Hawai'i Community Lending is on track to meet its goal for the Kanaka Anti-Displacement Fund. The money will go toward the first phase of a two-part campaign to help residents of Hawaiian ancestry impacted by the wildfires. Star-Advertiser.

Hundreds of millions in private funding headed to fire survivors
Among the biggest donors are Hawai'i Community Foundation's Maui Strong Fund, which has grown to more than $111 million, and Maui United Way, which has raised more than $15 million. Star-Advertiser.

KAUAʻI
Kaua'i's streams, rivers remain polluted despite drought conditions
But continued drought conditions have kept surf sites clean, as the lack of rain keeps pollutants from flowing into offshore waters. Garden Island.
SEPTEMBER ISSUE
Dive into some of our latest features!
The Goal: Tourism That Regenerates Hawai'i, Not Degrades It
How Ag Tech Is Helping Hawai'i Farmers Grow More Food
"Welcome to Hawai'i" Should Have Limits
It's Easier to Buy a Car Now, But Probably Not the One You Want
Hawaii Business Magazine 
 1088 Bishop St. Ste. LL2
Honolulu, HI 96813
General Inquiries: (808) 537-9500
Advertising/Sponsorships: (808) 534-7124
| | |
| --- | --- |
| | |