"With Lahaina 100% searched, hazardous waste removal is the next step."
Views expressed in this Hawaii State News summary are those of the reporters and correspondents.  Accessed on 30 August 2023, 0111 UTC.
Content provided by email subscription to "Honolulu Star-Advertiser."
Please click link or scroll down to read your selections.  Thanks for joining us today.
ADVERTISEMENT


With Lahaina 100% searched, hazardous waste removal is the next step
With 100% of Lahaina searched for remains, authorities are moving on to the next phase in removing hazardous waste and debris from the devastated area. Read story

Biden's Maui fires response draws House Republican probe
The move, announced by the House Oversight and Accountability Committee, comes as House Speaker Kevin McCarthy plans to travel to the disaster site this week. Read story

Maui County says little in response to Hawaiian Electric statement
Rick Fried, a private attorney representing the county, said, "The ultimate responsibility rests with HECO to de-energize, ensure its equipment and systems are properly maintained, and ensure downed power lines are not energized." Read story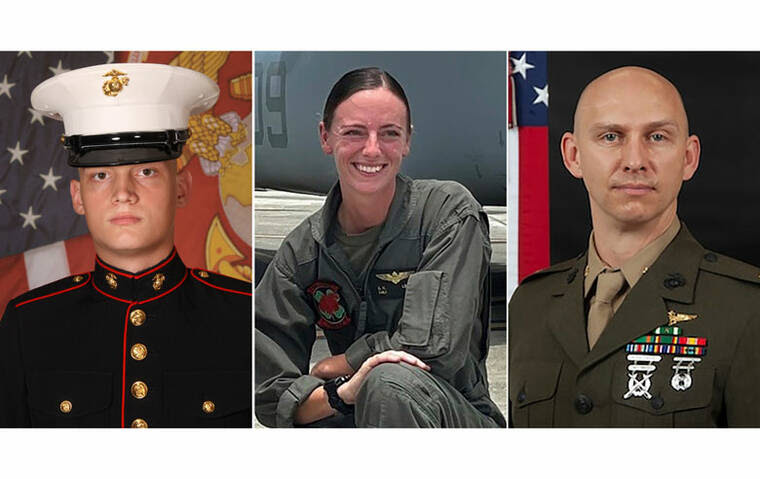 3 Hawaii-based Marines killed in Osprey crash in Australia
There were 23 Marines aboard the MV-22 Osprey that crashed Sunday during a multinational training exercise involving the United States, Australia, Indonesia, the Philippines and East Timor. Read story

Search 99% complete in Lahaina, officials say
About 99% of the area devastated by the Aug. 8 wildfires has been searched for human remains with only the waters and coastline left to be looked through. Read story

Maui fire death toll unchanged, but new names released
The confirmed death toll from the Aug. 8 wildfire remained at 115 Monday, with two more Lahaina residents joining the list of those who died in the disaster. Read story

In Memoriam: A list of the people killed in Maui fires
The following is a list of individuals who have been confirmed dead by authorities as a result of the Aug. 8, wildfire in Lahaina. Read story

Kokua Line: How do Oahu's emergency warnings work?
Question: Obviously, the focus has been on Maui, but could you also clarify the use of the outdoor warning sirens on Oahu? Read story

Stephen Tsai: It's past time to admit that new stadium isn't coming
In 2011, months after winning Hawaii's gubernatorial election, Neil Abercrombie vowed to create a "definitive" plan on what to do with aging (and rusting) Aloha Stadium. Read story
View today's Print Replica
ADVERTISEMENT
Download the Star-Advertiser App


Do you have an Amazon Echo or Alexa device?
Get the Star-Advertiser Alexa skill.
500 Ala Moana Blvd. #7-500, Honolulu, HI 96813 | (808) 529-4747
Copyright © StarAdvertiser.com. All rights reserved. Privacy Policy | Terms of Service
This email was intended for kh6jrm@gmail.com. You are receiving this email because you signed up for this email newsletter. Please do not reply to this email. Have a question? Please contact Customer Service. Update Preferences | Unsubscribe