"Konawaena High School Class of 1973 celebrates 60th reunion."
Views expressed in this Hawaii Island News update are those of the reporters and correspondents.  Accessed on 02 July 2023, 0527 UTC.
Content provided by email subscription to "BigIslandNow.com."
Please click link or scroll down to read your selections.  Thanks for joining us today.
Russ Roberts
SATURDAY, JULY 1, 2023
FEATURED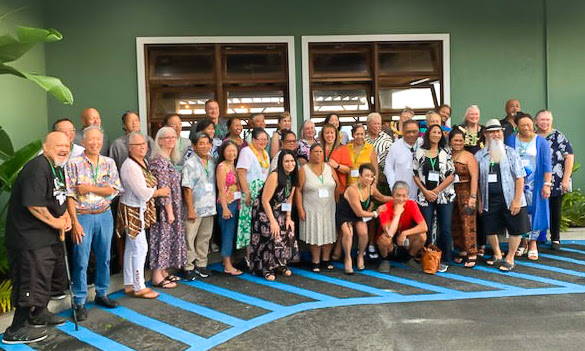 Konawaena High School's Class of 1973 recently celebrated their 50th class reunion Sam Choy's in Keauhou-Kona.
FEATURED
The Office of Hawaiian Affairs trustees approved a $1.5 million grant to Hawaiian Community Assets to enhance the financial capacity of Native Hawaiians in accessing housing.
FEATURED
The report is based on applications submitted by 343 women from five different Hawaiian islands in the summers of 2021 and 2022.
ACTIVITIES
There's something for everybody during this year's Fourth of July festivities on the Big Island, from a rodeo in Waimea to a rubber duckie derby in Waikōloa. And don't forget about the fireworks shows!
COMMUNITY
For 120 miles along the West Hawaiʻi coastline, from 'Upolu Point to South Point, fragments of coral large and small are broken every day by big winter swells, rising ocean temperatures, illegal anchor drops, and legal and illegal moorings.
BIG ISLAND WEATHER
MAUI
HB954 (Act 163) gives $104 million of income support to local taxpayers, "many of whom will receive tax refunds worth thousands of dollars that will flow back into their household budgets to help make ends meet," according to the governor's announcement.
AAA Hawaiʻi anticipates record-breaking Independence Day travel, with over 7.4 million residents of Pacific states embarking on holiday getaways.
KAUAI
Moderate trades will focus low clouds and showers over windward and mauka areas into next week, especially overnight and during the early morning
No significant swells are expected along all shores through next week. For south facing shores, only background swells are expected through most of next…