"Kaiser Permanente volunteers participate in annual day of service in Hilo, Kona."
Views expressed in this Hawaii Island News update are those of the reporters and correspondents.
Content provided by email subscription to "BigIslandNow.com."
Please click link or scroll down to read your selections.
TUESDAY, JANUARY 17, 2023
Aloha Big Island,
About 100 Kaiser Permanente personnel volunteered to help restore culturally and environmentally-significant locations in Kona and Hilo on Monday.
Hawai'i County officials will hold a second information session about a draft transient accommodation rental proposal.
The Hawai'i Police Department has arrested a 21-year-old man following the deaths of his grandparents, Hilo business owners Jeffrey and Carla Takamine. The Takamines appear to have died of stab-wound type injuries, according to police, who have classified the case as first-degree murder.
Police and Coast Guard personnel are searching for a Captain Cook man who went overboard while fishing off Hōnaunau on Sunday. Unrelatedly, police are also looking for "at risk" person last seen in Mountain View in the Puna District.
Mahalo for your readership.
COMMUNITY
About 100 Kaiser Permanente physicians, providers, nurses, staff and their family members volunteered at two Big Island sites on Jan. 16 as part of the organization's Annual Day of Service on Martin Luther King, Jr. Day.
For the fifth year, Kaiser Permanente volunteers were at Kamokuna, a coastal environment located in a land division known as Honohononui in Hilo. Volunteers helped to remove invasive species and restore the wall of the ancient fishpond managed by the Edith Kanaka'ole Foundation.
IN CASE YOU MISSED IT
A 21-year-old man was arrested this morning in connection to the deaths of his grandparents in Hilo.
Hawai'i police responded to the residence, located on Makalika Street, shortly before 7 a.m. on a report of an unknown-type disturbance. When South Hilo patrol officers arrived on scene, the found an elderly couple — later identified as Jeffrey Yoshio Takamine and Carla Kayoko Takamine, both aged 68 — dead and a 28-year-old male at the residence had also received potentially life-threatening injuries to his head.
NEWS
Hawai'i Island police have launched a missing person investigation after a 63-year-old man went overboard while fishing on a boat off Hōnaunau on Sunday morning.
The missing man, identified as Mark Knittle of Captain Cook, is described as 5 feet 10 inches tall, 185 pounds, with curly brown hair with a white mustache and beard.
NEWS
The Hawaii Police Department seek the public's help in locating a missing "at risk" person: 35-year-old Cassie-Mae Fusco-Kobayashi.
She is 5 foot 3 inches and 130 pounds, with brown eyes, brown hair, tattoo of flowers on her right arm.
COMMUNITY
Hawai'i County Council members Ashley Kierkiewicz and Heather Kimball, and the Hawaii County Department of Planning will hold a second information session about the draft transient accommodation rental proposal.
The webinar will be on Jan. 20, 2023 from 5 to 6:30 p.m. To register for the webinar, click here.
NEWS
The Hawai'i County Department of Parks and Recreation will be relocating Kona Recreation Division permit office from the West Hawai'i Civic Center to Kailua Park, effective Feb. 1, 2023.
The new permitting office will be located outside the Kona Community Aquatics Center building, 75-5530 Kuakini Highway in Kailua-Kona. It is adjacent to Kekuaokalani Gym.
HAWAII STATE NEWS
A single-engine Cessna 208 crashed while on approach to Molokaʻi Airport in Hoʻolehua at around 5 a.m. on Jan. 16, 2023, federal officials told Maui Now.
The FAA has confirmed that two people were on board.
BIG ISLAND WEATHER
MAUI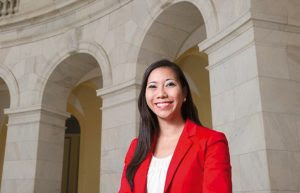 The strategy, which includes comprehensive action plans submitted by 32 agencies, represents a historic first for the federal government as it works to address barriers impacting Asian American, Native Hawaiian, and Pacific Islander communities.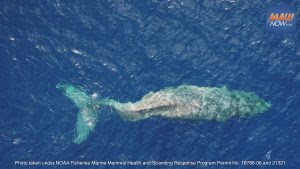 Moon has been followed by the Pacific Whale Foundation for nearly 15 years, but the last time researchers saw her in Maui waters she was suffering badly from a believed boat strike.
KAUAI
A weak ridge north of the islands will continue to produce light southeasterly background winds across the region through Thursday. Sea breezes will develop…
The current large northwest swell has dropped just below advisory levels early this morning, and as a result the High Surf Advisory has been cancelled. Surf…