"It's a White Christmas for the Big Island-but only at the mountain summits.
Views expressed are those of the reporters and correspondents.  Accessed on 25 December 2022, 2037 UTC.
Content provided by email subscription to "BigIslandNow.com"
Please click link or scroll down to read your selections.
SUNDAY, DECEMBER 25, 2022
Merry Christmas and happy holidays Big Island.
Mahalo for your readership.
NEWS
We know the holidays are often green and bright for much of Hawaiʻi — the sun to shine by day and all the stars at night, as Bing Crosby might say. But, yes, Virginia, even the brightest Hawaiian Christmas Day can include snow blanketing the tallest summits in the islands.
So if you're dreaming of a white Christmas in the land where palm trees sway, look no farther than the Big Island.
BIG ISLAND WEATHER
MAUI
For Kīhei resident Philip "Uncle Buzz" Burton, giving happens around the year — not just during Christmastime. Burton, 59, hunts invasive axis deer on private farms and donates the deer to families and individuals. After all, the biggest joy is helping others, he said. "When I started giving away the meat, I saw the joy on people's faces that they can feed their family," Burton said. "They are just happy as a clam. So I do it because of the joy that it gives. And I really love the meat."
The Maui Metropolitan Planning Organization, Policy Board released draft Revision No. 8 to its federal fiscal years 2022-2025 Transportation Improvement Program for public comment. The draft may be reviewed online.
KAUAI
A surface ridge in the vicinity of the islands will maintain tranquil and mostly dry weather conditions through Monday. The current light and variable winds…
A new northwest swell arriving today will maintain advisory level surf along exposed shores of the smaller islands through tonight. This new swell will be on…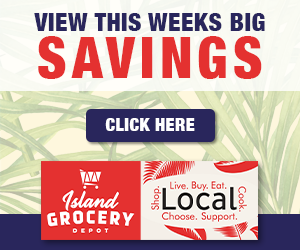 For the latest Hawaii Island, West Hawaii, Hawaii State, and Hawaii Sports News, please check the "News Resources" link in the blog sidebar.  Thanks for joining us today.