Voting on Election Day:  Where to go and what to expect.
Views expressed in this Hawaii State News summary are those of the reporters and correspondents.  Accessed on 08 November 2022, 2142 UTC.
Please click link or scroll down to read your selections.
Hawaii Business Magazine

 

newsletters@pb.amlsc.com

 via bounce.pacbasin.mkt4463.com 
Locally Owned, Locally Committed Since 1955
11.8.2022
TOP STORIES
Voting on Election Day: Where to go and what to expect
The vast majority of Hawai'i voters chose to cast their ballots by mail during the 2022 primary election in August. The latest numbers from the state show that trend continuing in Tuesday's general election. Hawaii News Now.

Over 400 volunteers across Hawaiʻi continue processing ballots into Election Day


The state has received more than 285,000 ballots as of Monday morning. Hawaii Public Radio.

Despite ease of mail-in voting and several hot races, Hawai'i sees sluggish turnout for general election
As of Saturday, a little more than 193,000 voters on O'ahu had mailed in their ballots and just over 3,000 voted in person. During this year's primary election, the city saw 228,522 voters cast their ballots. Hawaii News Now.

Hawai'i is one of the top states people are leaving
The number one state people are leaving is California according to the study. Following California is New York, Illinois, Massachusetts and coming in eighth is Hawai'i. KHON2.

Hawai'i unemployment fund on pace to more than double this year
The state Department of Labor and Industrial Relations said on Monday that the fund for paying unemployment benefits grew to $232 million as of Friday, up from about $119 million at the end of last year. Star-Advertiser.

Overwhelmed human service workers fall behind in processing food stamp benefits
Department of Human Services spokesman Amanda Stevens cited inflated caseloads and new requirements as increasing the department workload. Hawaii News Now.

Here's how Furlough Fridays changed the Board of Education from elected to appointed
Since 1959, Hawaiʻi's education board has flipped between an elected board, and an appointed one. Today, the state Board of Education is an appointed position. The governor nominates 11 individuals, nine of which have voting powers, to be confirmed by the state Senate. Hawaii Public Radio.

Hawaiian Telcom sets goal to cut emissions by 40% by 2030
Hawaiian Telcom has announced a goal of cutting its greenhouse gas emissions by 40% in less than 8 years. The telecommunications company said it will create a climate action plan based on this new 2030 target. Hawaii Public Radio. Maui Now. Kauai Now.
HAWAII BUSINESS MAGAZINE
Do you rent one of these West or Central O'ahu apartments? We want to hear from you.
For a story on private equity landlords, we're reaching out to current or former tenants of seven properties in Kapolei, 'Ewa, Waipahu, Iroquois Point and Wahiawā….. read more.
OʻAHU
Oʻahu Historic Preservation Commission reestablished with unanimous support
The Oʻahu Historic Preservation Commission will finally become active 30 years after it became law. Hawaii Public Radio.

'There is no playbook': As next phase of Red Hill defueling begins, focus is on safety
Now that the so-called "unpacking" of the Red Hill pipelines is finished, the Navy is turning its attention to repairs of the Red Hill fuel tanks ― a key phase required before emptying the tanks. Hawaii News Now.

Honolulu's CORE program rolling along after a year
The program assists homeless residents with non-emergency care, in order to free up first responders for more serious medical cases. It is also a front line effort to help the homeless get off the streets. KITV4.

A local nursery wants to make a native tree Hawai'i's choice for Christmas
Hawaii imports an average of 250,000 Christmas trees from the mainland. Many say that's a waste. Civil Beat.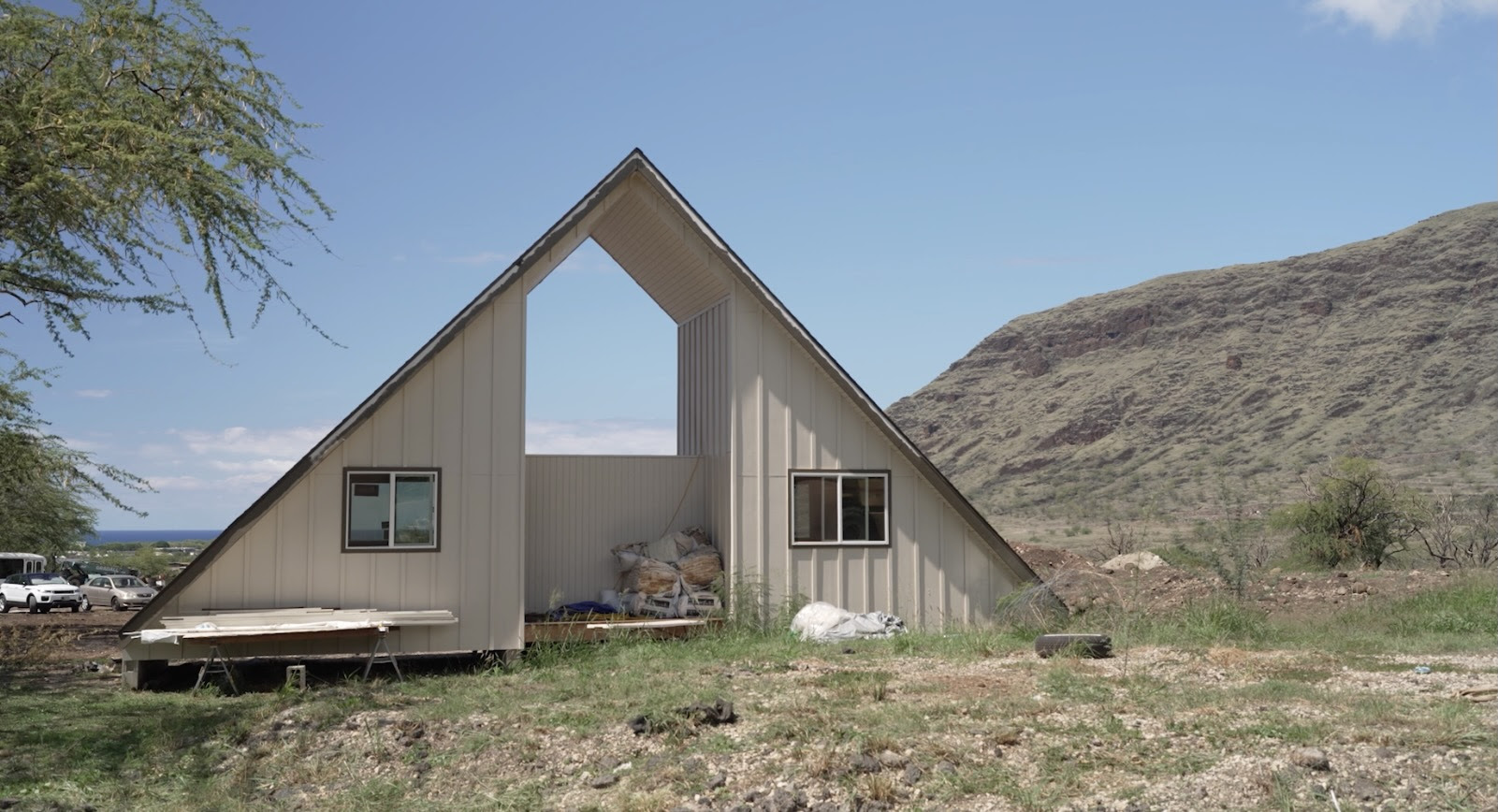 SPONSORED BY FIRST HAWAIIAN BANK
First Hawaiian Bank: Meeting the Challenge
In October, First Hawaiian Bank donated $250,000 to support the construction of Pu'uhonua o Wai'anae (POW) Farm Village, a self-organized village of 250 unhoused people…. read more.
HAWAIʻI ISLAND
Hilo doctor prevails in high court decision regarding reimbursements
After seven years of ongoing litigation involving Hilo-based physician Frederick Nitta, the Hawai'i Supreme Court ruled 5-0 in his favor on Friday in a decision that could impact other Big Island doctors hoping to secure Medicaid reimbursement payments. Tribune-Herald. Large-scale training exercise winds down at PTA
Thousands of military personnel are stationed at Pohakuloa Training Area for a "first of its kind" training exercise. Tribune-Herald.
HAWAII BUSINESS MAGAZINE
Register for Need to Know: Environmental, Social and Corporate Governance
Lori Teranishi⁠ is the Founder and CEO of iQ 360, a certified woman and minority owned business communications consultancy.⁠ iQ 360 is comprised of a diverse group of consultants who provide award winning strategies to help organizations advance their ESG agendas.⁠ Register today!
MAUI COUNTY
Maui sets up shoreline retreat fund
A new fund to help Maui homeowners manage coastal erosion and address climate change has been approved by the Maui County Council. Hawaii Public Radio.

Lanai draws tenants in lottery for first affordable housing project in 30 years
The housing development funded by tech magnate Larry Ellison will almost double the number of affordable housing units on the island. Civil Beat.

Willie Nelson & Family in pre-holiday concert on Maui, Dec. 23
The holidays on Maui will be highlighted this year with a special Willie Nelson & Family concert Friday, Dec. 23 outside under the stars in the MACC's A&B Amphitheater and Yokouchi Pavilion. Maui Now.
KAUAʻI
Kaua'i council increases disclosure requirements for contractors
Mayor Derek Kawakami said Monday he planned to sign a bill that would increase disclosure requirements for contractors operating in the county. Garden Island.

Brisk business at Lihu'e Airport in October
Passenger counts at Lihu'e Airport soared past 70,000 last month, in turn setting a new high for the month of October. Garden Island.
OCTOBER ISSUE
Dive into some of our latest features!
Child Care Is a Labor of Love (Translation: It Doesn't Pay a Living Wage)
"It's Always Different": 5 Child Care Providers Share Their Challenges and Joys
The Reality of Abortion in Hawai'i
These 5 Women Are Changing the Face of Real Estate Development
Hawaii Business Magazine 
 1088 Bishop St. Ste. LL2
Honolulu, HI 96813
General Inquiries: (808) 537-9500
Advertising/Sponsorships: (808) 534-7124
For the latest Hawaii State, Hawaii Island, West Hawaii, and Hawaii Sports News, please check the blog sidebar and links.  Thanks for joining us today.
Russ Roberts