What Hawaii Island voters who have yet to cast ballots for the 08 November 2022 election need to know.
Views expressed in this Hawaii Island News summary are those of the reporters and correspondents.  Accessed on 05 November 2022, 2051 UTC.
Content provided by email subscription to "BigIslandNow.com."
Please click link or scroll down to read your selections.
SATURDAY, NOVEMBER 5, 2022
Good morning, Big Island! We hope your work week went well and your weekend is off to a great start!
Have you voted yet? If not, we have just what you need to know. Also on tap today: A Puna man was sentenced to 10 years in prison for possession of methamphetamine, an Ocean View man was charged with the assault of a 3-year-old boy and more. And in case you missed it, take a look at the two candidates for governor and read about what happened after a lockdown was lifted at a Waikōloa school.
EAST HAWAII NEWS
Have you voted yet? There's only three days left to turn in your ballot to be counted. The deadline is 7 p.m. on Tuesday, Nov. 8.
The Hawai'i County Office of the County Clerk Elections Division website posts a running tab of ballots that have been received for the General Election via the mail or drop boxes. As of Friday at 4 p.m., there have been 40,885 ballots received  — or about 36% of the 112,414 ballots issued.
SURF REPORT
NEWS
Robert Domen, 53 of Pāhoa, was sentenced to 10 years in prison term for possession of methamphetamine, according to Hawaiʻi County Prosecuting Attorney Kelden Waltjen.
The case stems from a routine early morning traffic stop on Aug. 7, 2021. Domen was pulled over for operating a Honda Civic with illuminated blue lights.
EAST HAWAII NEWS
Hawai'i Island police have arrested and charged a 25-year-old Ocean View man with abuse and assault offenses stemming from a domestic-related incident that left a three-year-old boy in critical condition.
Shortly before 11 p.m. on Nov. 2, Ka'ū patrol officers responded to a residence in the 92-9000 block of Tiki Lane in Ocean View for the report of an unresponsive male child. Upon arrival, the child already was in an ambulance headed to Kona Community Hospital, where he was listed in critical condition.
WEATHER FORECAST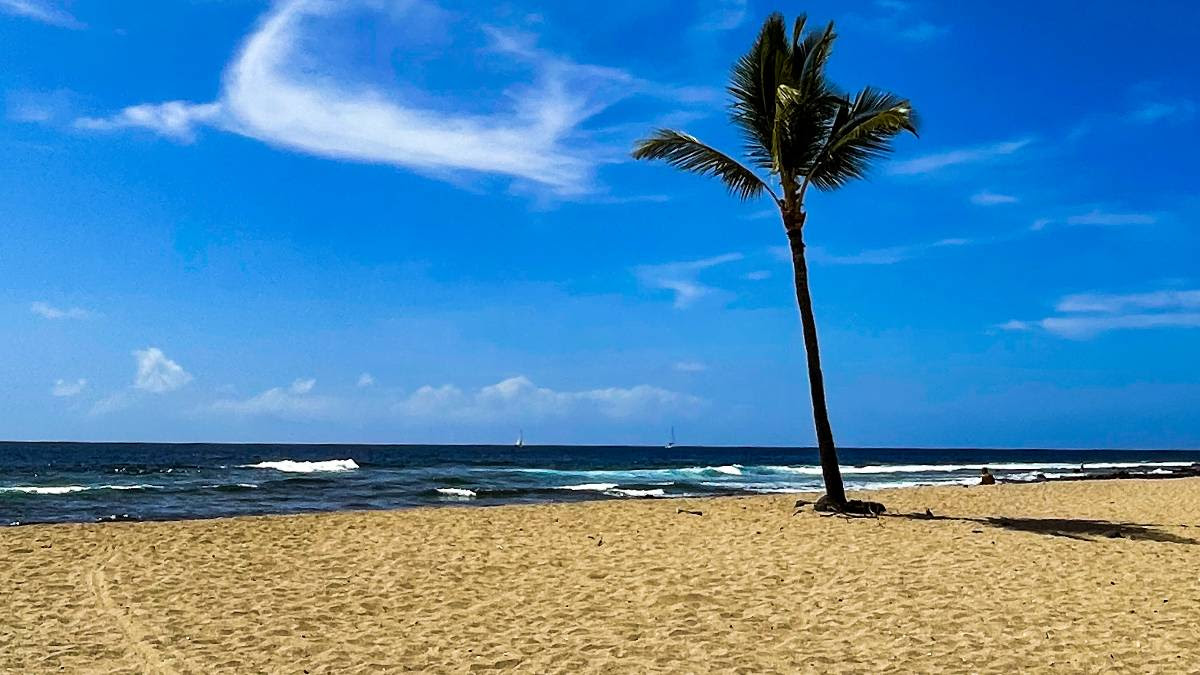 Photo Credit: James Grenz
IN CASE YOU MISSED IT
Reports to the Hawaiʻi Police Department on Thursday about a man dressed in green clothing walking around Mahina Street in Waikōloa Village with what appeared to be a rifle on a sling led to the lockdown of the nearby elementary and intermediate school.
The suspicious man was not immediately found. Police cleared the school and lifted the lockdown in less than hour. About two hours later, police encountered a man riding a bike in Waikōloa Village wearing a green bulletproof vest and carrying bullets.
DISCUSSION
The 2022 race to replace term-limited David Ige for Hawaiʻi's governor pits the state's current lieutenant governor against one of the state's former lieutenant governors.
The current lieutenant governor, 52-year-old Josh Green, is a Democrat who was born in Kingston, N.Y., and grew up in Pittsburgh. He served in the Hawai'i House of Representatives from 2004-08 and in the Hawai'i State Senate from 2008-18. In 2018, Green was elected as the state's second in command under Gov. Ige.
DISCUSSION
The alert level for Mauna Loa remains at yellow, or advisory. But some recent headlines from media around the United States and even in Hawai'i are sending a more ominous message.
"Hawai'i's Big Island gets warning as huge volcano rumbles," reads the headline for an Associated Press story from Oct. 27. "Warning given as Mauna Loa continues to rumble," said KITV4 for a story Oct. 28.
ACTIVITIES
Kona's free annual AstroDay is fast approaching.
Set for Nov. 5 at Kona Commons Shopping Center, the event is scheduled to strata 10 a.m. and run till 3 p.m.
BIG ISLAND WEATHER
MAUI
Maui's own Billy Kemper earned the runner-up spot in the men's final, with fellow Valley Isle competitor, Kai Paula earning a fourth place finish.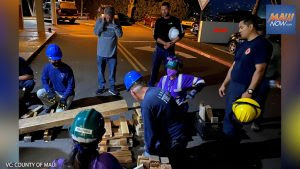 "I am very pleased that we are able to resume the CERT training and to grow our teams, especially in our remote areas," said Herman Andaya, MEMA administrator. "In a natural disaster, it may be difficult to send help to our communities and so CERT teams already embedded in those areas are able to provide immediate assistance."
KAUAI
Lingering layered clouds and instability will keep shower coverage a bit higher and maintain a slight chance of a thunderstorm over Kauai this morning…
Rough east-facing shore surf should remain just under High Surf Advisory levels (10 feet) through the day. A very minor decrease in east winds Sunday may have…
For the latest Hawaii Island, West Hawaii, Hawaii State, and Hawaii Sports News, please check the blog sidebar and links.  Thanks for joining us today.
Russ Roberts