Hawaii County Council passes first reading of gun bill with a few amendments.
Views expressed in this Hawaii Island News update are those of the reporters and correspondents.  Accessed on 03 November 2022, 1818 UTC.
Content provided by email subscription to "BigIslandNow.com."
Please click link or scroll down to read your selections.
THURSDAY, NOVEMBER 3, 2022
Aloha Thursday!
This week is just flying right by. Check our story on the County Council passing the first reading of a gun bill that details "sensitive places" where a licensed firearm wouldn't be prohibited.
You asked, and we found the answer. Hawaii Radiologic Associates is closed due to technical issues with their computer system. No word on how the system was comprised or how long it would take to repair it. There are other options for individuals needing imaging done. Check our story for details.
Have a great day, and mahalo for your readership.
DISCUSSION
The Hawaiʻi County Council spent nearly three hours Wednesday hearing additional testimony from both sides of the gun control debate and discussing amendment after amendment to the second draft of Bill 220.
The bill details the proposed "sensitive places" where carrying a licensed firearm, concealed or not, would be prohibited on the Big Island.
ELECTION
For your vote to count for the General Election, your ballot must be received by 7 pm on Election Day, Nov. 8.
With less than one week to go, election officials recommend voters return their completed ballots by dropping them off at a ballot drop box or by visiting a voter service center within their county rather than placing them in the mail.
IN CASE YOU MISSED IT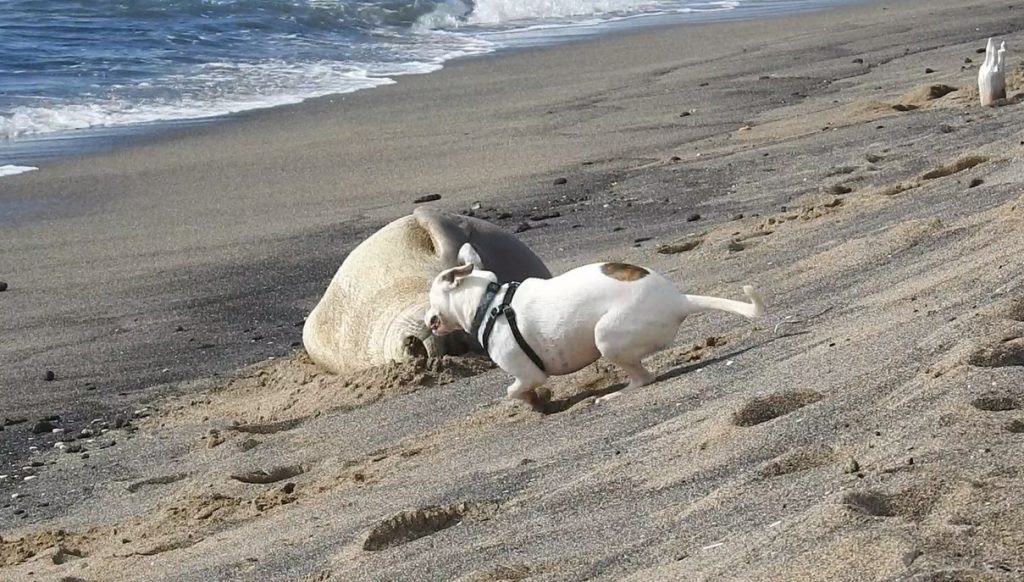 The 52-year-old owner of a dog captured on videotape harassing a Hawaiian monk seal at Kaloko-Honokōhau National Historical Park in Kona on Oct. 10 was cited Tuesday by state and federal agencies.
Law enforcement agencies are not identifying the individual involved due to past cases in which people cited for seal harassment received multiple death threats via social media.
EAST HAWAII NEWS
For more than a week, clients with scheduled appointments at Hawai'i Radiologic Associates in Kailua-Kona have been met at the front door by personnel in scrubs informing them no services are being performed due to computer and phone issues.
It's the same situation at Hawai'i Radiologic Associates' other three Big Island locations in Hilo.
NEWS
Authorities are seeking the public's help in locating a missing 19-year-old man who is considered at-risk.
Kaynan Kobayashi-Kawelo was last seen on Tuesday at 8:45 p.m. on Waianuenue Avenue in Hilo. He is described as Hawaiian, 5 feet, 7 inches tall, 130 pounds, with black hair, brown eyes and numerous tattoos on both arms.
BIG ISLAND WEATHER
MAUI
"Despite challenging conditions in the broader bond markets this year, the Hawaiʻi was able to generate strong demand for its bonds. This demonstrates the market's continued confidence in the State's ability to prudently manage its long-term financial responsibilities," said Gov. Ige.
Currently, 911 lines cannot accept calls from Verizon Wireless customers, according to Maui police.
KAUAI
Breezy east southeast winds will continue through the weekend, with downstream blocking of the winds occurring at times by the Big Island and Maui. The bulk of…
The current small north-northwest swell will continue to fade. Another small pulse from the northwest is expected Friday. Surf along east facing shores will…
For the latest Hawaii Island, West Hawaii, Hawaii State, and Hawaii Sports News, please check the blog sidebar and links.  Thanks for joining us today.
Russ Roberts