Annual Hawaii military spending reaches $7.9 billion-8.3% of Hawaii's gross domestic product.
Views expressed in this Hawaii State News summary are those of the reporters and correspondents. Accessed on 28 October 2022, 0108 UTC.
Content provided by email subscription to "Hawaii Business Magazine Newsletters."
Please click link or scroll down to read your selections.
Locally Owned, Locally Committed Since 1955
10.27.22
TOP STORIES
Annual Hawai'i military spending hits $7.9 billion
The military's spending during the 2021 fiscal year made up 8.3% of Hawai'i's gross domestic product — an increase from 7.7% in 2019. According to the figures released by the Pentagon, the spending in Hawai'i accounts for 1.4% of all defense spending. Star-Advertiser.

Hawai'i standards commission moves to tighten ethics rules for lawmakers, lobbyists
The commission wants the Legislature to post records of legislative allowances online, require lawmakers to disclose any business relationship with lobbyists and other organizations trying to influence government, and make it harder for legislators to vote on bills when they may pose a conflict of interest. Civil Beat.

Department of Interior to host virtual meeting with Native Hawaiian community
The department will host its first formal consultation meeting on Thursday, Nov. 10, from 9 a.m. to 11 a.m. HST. Last week, the DOI announced it will start requiring biannual consultations with Native Hawaiians in an effort to provide a voice for them regarding department decisions. Tribune-Herald.

Outdated staffing analysis leads to problems at jails and prisons, state audit finds
The state is not collecting the data necessary to determine how many Adult Correctional Officers are needed to safely operate a jail or prison, according to a state audit. Hawai'i Pubic Radio.

Judge: Prison officials must release names of inmates who die in custody
A Hawai'i Circuit Court judge on Tuesday ordered the state Department of Public Safety to release the names of prisoners who died as well as the reports on autopsies to determine the cause of death in each case. Civil Beat.

$4.9 million to Hawai'i for EPA clean school bus program
The grant will help Hawai'i purchase 25 clean school buses that will accelerate the transition to zero emissions vehicles and produce cleaner air in and around schools and communities. Big Island Video News.

Mark Takai's congressional papers available to the public
Former U.S. Rep. Mark Takai's collection of papers has been made available to the public at his alma mater, the University of Hawaiʻi at Mānoa. Hawai'i Public Radio.

More immune-evasive variants have landed on Hawai'i shores
Health experts are concerned not only because of their increased ability to get around immunity from vaccination and previous infections, but their ability to evade existing treatments. Star-Advertiser.

HAWAII BUSINESS MAGAZINE
New Episode: Elisia Flores Continues Her Family's Legacy and Helps Others to Achieve their American Dream
CEO of L&L Hawaiian Barbecue shares her family's success story, her plans to continue growing that legacy, and how she is giving back to the community. Flores and host, Unyoung Nakata, also open up and share their personal journeys with assisted pregnancies.  Tune in now!
OʻAHU
Judge allows family of man shot by police to pursue legal claims that HPD lacked training
U.S. District Judge Jill Otake ruled that the family of Kyle Thomas can pursue claims against the city and the HPD that plainclothes officers lacked training when they surrounded his car in a residential neighborhood and shot him. Hawaii News Now.

Honolulu officers cleared of internal violations in fatal shooting of 16-year-old
The three Honolulu police officers who fatally shot Iremamber Sykap last year won't face discipline from the department. Hawaii News Now.

City confirms several workers at shooting range have elevated lead levels
The Hawai'i Occupational Safety and Health officials launched an investigation Wednesday after reports that workers had been exposed to lead at Koko Head Shooting Complex. Sources confirm more than half of the range's 12 staff members have elevated levels of lead in their blood. Hawaii News Now.

O'ahu electric rates dip in October after a rise in September fueled by a coal plant shutdown
O'ahu saw a 1.4% price dip, which for a typical residential customer using 500 kilowatt-­hours of electricity amounts to a savings of $3.27 on a $233.52 bill, compared with $236.79 in September. Star-Advertiser.

North Shore House race emphasizes local fixes for the area's problems
Since narrowly winning the House seat for the North Shore and Ko'olauloa in 2016, Democratic Rep. Sean Quinlan has faced a variety of challengers. His latest is the creator of the popular Instagram account @meanhawaii, Mark Talaeai. Civil Beat.

Council District 8 candidates focus on economic growth
The City Council District 8 race in the Nov. 8 general election pits former Council member Ron Menor against the Republican minority leader in the state House of Representatives, Val Okimoto. Star-Advertiser.

Ala Wai street project gets favorable reaction, but concerns about traffic persist
Ala Wai Boulevard is a very busy thoroughfare where motor vehicles have had priority. But the city wants to shift that priority more toward bicyclists and pedestrians. Hawaii News Now.

Federal grant with private match to bolster new Honolulu container terminal project
A new state-owned ocean cargo container terminal being built at Honolulu Harbor is slated to receive extra bells and whistles valued at $139 million thanks to a federal grant requiring private matching funds. Star-Advertiser.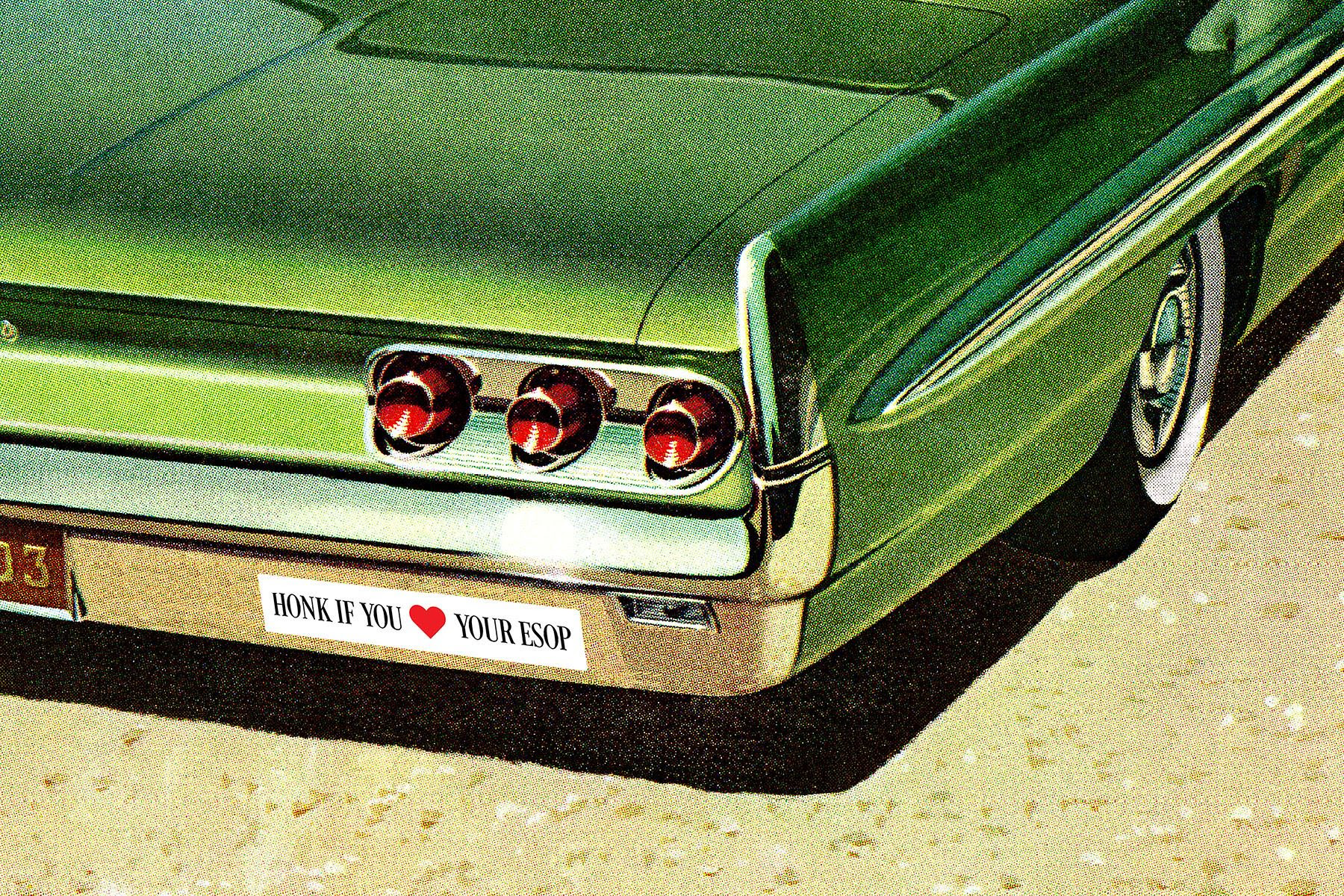 HAWAII BUSINESS MAGAZINE
Here's What Happens When Workers Become Employee-Owners
The perks of an ESOP include more company tax deductions and employee retirement benefits, and businesses that won't be gutted by outside buyers… read more.
HAWAIʻI ISLAND
County seeks federal grant to build recycling program
Hawai'i County is hoping to secure part of a $275 million federal recycling grant to pull the island out of its solid waste slump.  West Hawaii Today.

EPIC building permit system to get upgrade
The system will not accept new permits, payments or allow any document to be uploaded from 4:30 p.m. Oct. 28 until 8 a.m. Oct. 31. Big Island Now.

$234K to protect native cloud forest on Kohala Mountain
The Hawaiʻi Department of Land and Natural Resources, in partnership with The Kohala Center received a $234,000 grant to carry out its ambitious four-year environmental protection initiative. KHON2.

Hāpuna to remain closed through early November
The closure of the two sites at Hāpuna Beach State Recreation Area follows a waterline break on Oct. 8 that left no water source for restrooms, showers and other facilities at the beach park and A-frame cabins. West Hawaii Today.

HAWAII BUSINESS MAGAZINE
This Downtown Hub Is Launching Businesses and Careers
The Patsy T. Mink Center for Business & Leadership offers small business workshops, one-on-one counseling and leadership training. "We learned how to create a Shopify website, how to do social media marketing, how to write about our products. We did food photography too," says Fukumoto.... read more.
MAUI COUNTY
Residents worry about safety and hygiene as North Shore homeless encampment grows
John Smith, who has been living under a tarp off Holomua Road for about six months, said many of the homeless came to Holomua Road after being pushed out from other encampments around the island. He said they do not want to go into shelter because there are too many rules. Hawaii News Now.

Family claims land for affordable housing is theirs
Although notices to vacate and trespassing citations were issued last week, a Native Hawaiian group in Waiehu feels that an undeveloped property slated for a 100 percent affordable housing project is rightfully theirs. Maui News.

Maui outdoor lighting ordinance victory for seabirds, turtles
In a victory for seabirds and turtles, Maui approved an ordinance regulating the amount of blue light that outdoor lighting fixtures can emit on the island.  Maui Now.

KAUAʻI
Candidates speak on housing at the Kaua'i Realtors forum
With soaring rents making life on the island less and less affordable, housing is the number one issue for many voters this election season. Garden Island.

Blessing held for $3 million Hanapēpē Park Improvements Project
The improvements will include a new multi-use building containing a ticket booth, prep kitchen and a concession area. Additional restrooms are also part of the project. Kauai Now.
OCTOBER ISSUE
Dive into some of our latest features!
Child Care Is a Labor of Love (Translation: It Doesn't Pay a Living Wage)
"It's Always Different": 5 Child Care Providers Share Their Challenges and Joys
The Reality of Abortion in Hawai'i
These 5 Women Are Changing the Face of Real Estate Development
Hawaii Business Magazine 
 1088 Bishop St. Ste. LL2
Honolulu, HI 96813
General Inquiries: (808) 537-9500
Advertising/Sponsorships: (808) 534-7124
For the latest Hawaii State, Hawaii Island, West Hawaii, and Hawaii Sports News, please check the blog sidebar and links.  Thanks for joining us today.