Civil Defense, Volcano Observatory will host a public information meeting about Maunaloa activity.
Views expressed in this Hawaii Island News update are those of the reporters and correspondents.  Accessed on 22 October 2022, 0220 UTC.
Content supplied by email subscription to "BigIslandNow.com."
Please click link or scroll down to read your selections.
FRIDAY, OCTOBER 21, 2022
Aloha Friday!
The weekend is here and to start it out we've got stories about Mauna Loa and an upcoming safety and information meeting. Looking for a job? The county has started an on-call pilot program for park caretakers to fill in the gaps when no one on staff is available to work a shift.
Be sure to stay tuned to the site and our social media accounts as we give you an inside peak at the USS Daniel K. Inouye vessel that will be anchored in Kailua Bay.
Mahalo for your readership!
IN CASE YOU MISSED IT
Mauna Loa is making some Big Island residents who live on her slopes a bit nervous.
The world's largest active volcano has erupted 33 times since 1843. Now, with all the recent seismic activity happening underneath Mauna Loa's 13,679-foot summit — including 5.0 and 4.6 earthquakes that shook the island 24 seconds apart on Oct. 14 — some fear that the "sleeping giant" is ready to erupt again.
NEWS
To address the employee shortage within the Parks and Recreation's maintenance division, the Hawai'i County Council on Wednesday unanimously approved a new on-call pilot program.
There will be 20 new on-call positions for park caretakers to help keep the county's 300 parks clean.
IN CASE YOU MISSED IT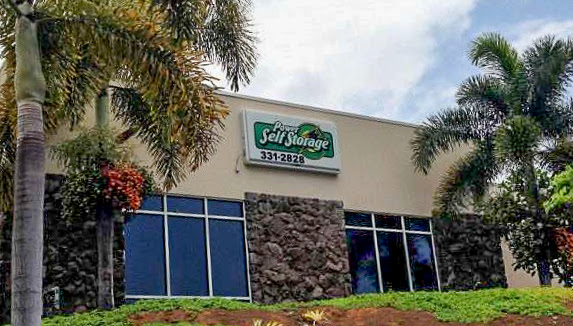 The US Environmental Protection Agency has taken enforcement action to close one illegal large capacity cesspool at the SKS Management self-storage business in Kailua-Kona and two cesspools at the Wailuku Professional Plaza in Hilo.
Under the Safe Drinking Water Act, the EPA banned large capacity cesspools in 2005.
ACTIVITIES
Hawaiʻi County Mayor Mitch Roth invites community members for a walk and to chat during the next Foodie Trek event Friday.
The walk-and-talk with Roth from 10:30-11:30 a.m. will be along the Hilo Bayfront Trails. These monthly events are intended to encourage a healthy lifestyle while giving folks the chance to chat with the mayor about anything and everything Big Island.
NEWS
Authorities are renewing their request for help in locating Charles Bruce Graves who hasn't been heard or seen from since May 17, 2021.
Graves, 70, of Hilo, is described as having a medium build and light complexion, 5 feet 11-inches tall, 200 pounds, with gray hair and blue eyes. Family and friends are worried for his welfare.
NEWS
Authorities have identified a man killed in a two-vehicle traffic crash in Hilo on Sunday as Hilo resident Ryan Miras.
The collision occurred at approximately 4:30 p.m. in the area of Kanoelehua Avenue and East Kawili Street. According to Hawai'i police, Miras, 45, was traveling south on a 2019 Honda motorcycle on Kanoelehua when he rear-ended a 1997 Toyota Tacoma pickup truck stopped at a red light at the East Kawili Street intersection. The roadway was dry and the motorcyclist was not wearing a helmet at the time of the collision.
NEWS
A single-vehicle crash in Pāhoa left a 49-year-old woman dead late Wednesday evening.
Hawai'i police responded to the crash in the area of Kahakai Boulevard and Welea Street at approximately 10:13 p.m. When they arrived on scene, they found the victim unresponsive. She was taken to Hilo Medical Center where she was pronounced dead at 1:33 a.m.
EAST HAWAII NEWS
The stellar performances last week of two University of Hawai'i at Hilo student-athletes garnered them accolades from KTA Super Stores.
Christian Souza and Samara Cruz were named KTA's Superstars of the Week for the week of Oct. 12-18.
EAST HAWAII NEWS
The University of Hawai'i at Hilo women's soccer team remains in the Top 10 of the United Soccer Coaches NCAA Division II rankings, staying at No. 9 in this week's poll.
All but one school in the Top 10 remained unchanged. Dallas Baptist University was once again voted the top team in the Division II rankings, which were released Tuesday. College of Saint Rose was the only change, leapfrogging the Vulcans to land at the No. 8 spot to swap with Catawba College at No. 11.
BIG ISLAND WEATHER
MAUI
The MACC Presents All Star, I'm a Believer, and Walkin' on the Sun band Smash Mouth, only on Maui and only at the MACC – In concert Jan. 6, 2023, with a dance floor. Tickets go on sale online only to MACC members Tuesday, Oct. 25, and to the general public Friday, Oct. 28.
A 40-year-old man was swept in or fell into the ocean, and a 42-year-old woman jumped in to assist. Both individuals were declared dead at the scene by Medics.
KAUAI
Showery cloud band remnants will move across Kauai today. Trade winds will push over the eastern end of the state late this afternoon and will bring a band of…
The current north swell remains elevated, though it has peaked. It will gradually lower through tonight. The High Surf Advisory was cancelled with the…
For the latest Hawaii Island, West Hawaii, Hawaii State, and Hawaii Sports News, please check the blog sidebar and links.  Thanks for joining us today.