Hilo International Airport to lose last direct flight to U.S. mainland.
Views expressed in this Hawaii Island News summary are those of the reporters and correspondents. Accessed on 21 October 2022, 0048 UTC.
Content provided by email subscription to "BigIslandNow.com."
Please click link or scroll down to read your selections.
THURSDAY, OCTOBER 20, 2022
Aloha Thursday!
We've got some great content for you this morning. County Council has been discussing animal control and as usual we have your DUI weekly stats.
On a more disappointing note, United Airlines is discontinuing its flight from Hilo to the mainland. Starting next year, Hilo International Airport will only offer inter-island flights.
Mahalo for your readership.
ACTIVITIES
United Airlines has been offering service between Hilo and Los Angeles since 2011. But starting Jan. 7, 2023, that flight no longer will be offered, leaving Hilo International Airport with no direct flights to the mainland.
With United's upcoming exit from Hilo, the airport will offer only inter-island travel with carriers Southwest, Hawaiian and Mokulele.
EAST HAWAII NEWS
The Hawai'i Police Department continues its crackdown on motorists who drive under the influence of an intoxicant on Big Island roadways.
Police report that 24 motorists were arrested during the week of Oct. 10-16 for DUI. Five were involved in traffic accidents. Two of the drivers were younger than 21.
DISCUSSION
When the Hawai'i State Legislature convenes for its 2023 session in just a few months, it will have a package of legislative proposals and priorities that was put together by the Hawai'i State Association of Counties.
The Hawai'i County Council is making sure its voice is heard as part of that package.
DISCUSSION
Person after person stepped up to the table or spoke via Zoom to tell the Hawai'i County Council that animal control on the Big Island isn't in control of the increasing numbers of stray, abused, neglected and lost animals.
The Council's Parks and Recreation and Public Safety Committee heard hours of in-person testimony and received nearly 80 written comments this month from residents around the island who say the Hawai'i Police Department's Animal Control Services is failing to do its job.
BIG ISLAND CORONAVIRUS UPDATES
The state Department of Health reported 2,211 new COVID-19 cases Wednesday, Oct. 19, bringing the statewide total to 360,490. Three new fatalities were reported.
Big Island saw a spike in new infections from 89 last week 372 this week. A map documenting new cases by district throughout all islands can be accessed at the DOH website.
BIG ISLAND WEATHER
MAUI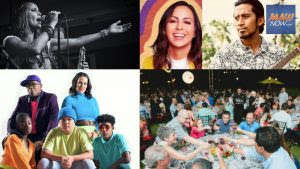 For a list of upcoming events, concerts, shows and entertainment for Oct. 20-26, find our comprehensive listing here. This expanded listing also includes upcoming Halloween events.
Organizers say Maui residents are encouraged to come learn about the importance of Charter Amendment #12 for the Maui County Community Water Authorities, which Maui County will decide on in the November General Election.
KAUAI
A stalled front near Molokai is expected to weaken, and become a surface trough later this morning. Moderate northeast winds persist west of the front&#44…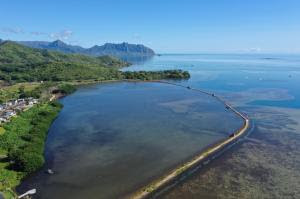 Traditional fishponds, called loko iʻa, were once common across coastal areas of the Hawaiian Islands and provided a sustainable source of food.
For the latest Hawaii Island, West Hawaii, Hawaii State, and Hawaii Sports News, please check the blog sidebar and links.  Thanks for joining us today.