Ballots being mailed to Hawaii Island voters–not too late to register to vote on 08 November 2022.
Views expressed in this Hawaii Island News update are those of the reporter and correspondents.  Accessed on 19 October 2022, 0106 UTC.
Content provided by email subscription to "BigIslandNow.com."
Source:
Please click link or scroll down to read your selections.
TUESDAY, OCTOBER 18, 2022
Aloha Tuesday!
We're headed into elections so be sure to check out our story on voter registration as well as upcoming stories on candidates representing the Big Island.
Mahalo for your readership!
ELECTION
The Hawai'i County Elections Division will begin mailing ballots to registered Hawai'i Island voters for the general election on Oct. 19. Voters should expect to receive the ballots between Oct. 21 and 26.
For eligible voters on the Big Island who have not registered for the Nov. 8 general election, it is not too late.
NEWS
Three simple steps — drop, cover and hold on — can help save lives and prevent injuries in the case of an earthquake.
Hawai'i will have a chance to practice them during the Great Hawaiʻi Shake Out on Thursday at 10:20 a.m. There's still time to register for the event.
DISCUSSION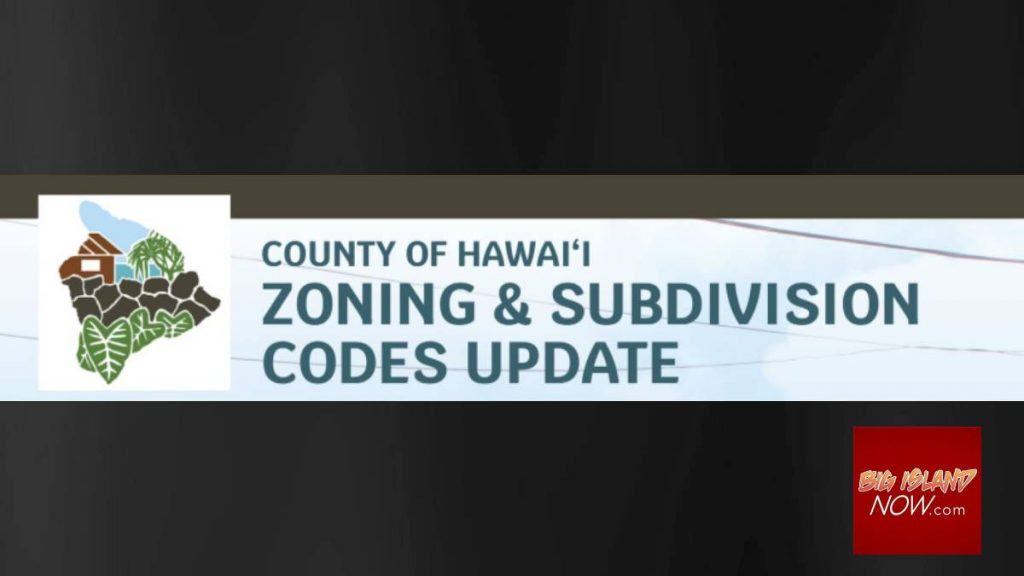 Zoning and subdivision codes. Sounds boring, right?
But zoning protects the health, safety and welfare of the public and property owners. Proper zoning also promotes a livable, built environment identified in Hawai'i County's general plan. Zoning code helps ensure incompatible land uses are not located next to each other. It can assist property owners with identifying what can and cannot be built on their property and how properties can be used.
NEWS
Hawai'i County is launching a one-year pilot program to implement a non-resident parking fee at Kahaluʻu Beach Park, effective Dec. 1.
This pilot project, managed in conjunction with the non-profit The Kohala Center, TKC, will seek to address several of the top priorities as articulated in the HTA Hawaiʻi Island Destination Management Action Plan (DMAP) and Hawaiʻi Island's 2020-2025 Tourism Strategic Plan by supporting the maintenance, enhancement, and protection of Kahaluʻu Bay's natural resources, 'āina-based education, and community-driven stewardship.
NEWS
A Puna man is facing an attempted murder charge after allegedly firing a weapon at an occupied vehicle on Friday afternoon.
Hawai'i police describe the incident, which occurred on Highway 11 near the intersection of Highway 130, as a domestic. According to HPD, Puna patrol officers responded to a report from a female that 45-year-old Jarrett Kaimoku Kaneshiro fired a handgun at her vehicle while she was inside.
BIG ISLAND WEATHER
MAUI
Candidate interviews conducted by the Kula Community Association will be aired on Akakū Maui Community Media on channels 54 and 55 between Oct. 19-28, 2022.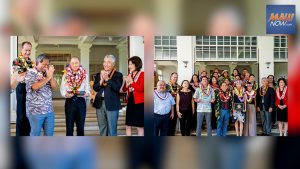 Maui awards were issued to Malia Draper of Waiheʻe Elementary School for the Baldwin-Kekaulike-Maui Complex Area; and Cornelio "CJ" Ancheta of Lahainaluna High School for the Hāna-Lahainaluna-Lānaʻi-Molokaʻi Complex Area award.
KAUAI
Light winds and mostly dry weather will continue through today, with afternoon sea breezes bringing some clouds and a few showers to interior and upslope…
The current northwest swell has subsided below High Surf Advisory thus the HSA has been cancelled. A larger, but shorter- period, north swell is…
For the latest Hawaii Island, West Hawaii, Hawaii State, and Hawaii Sports News, please check the blog sidebar and links.  Thanks for joining us today.