Neighbors of overcrowded jail in residential area of Hilo want it relocated.
Views expressed in this Hawaii Island News summary are those of the reporters and correspondents.  Accessed on 17 October 2022, 0031 UTC.
Content provided by email subscription to "BigIslandNow.com."
Source:
Please click link or scroll down to read your selections.
SUNDAY, OCTOBER 16, 2022
Good morning Big Island,
Be sure to check out Nathan Christophel's story about the overcrowding at the Hawaiʻi County Detention Center in Hilo and the Council's proposed resolution to ask the state to move it out of a residential neighborhood. We also have Tiffany DeMasters' story about the reopening of Laʻaloa Beachʻs parking lot, which has been closed for five years due to the desecration of historical sites at the park. Also, read about the government building that was damaged by the recent Earthquake on the Big Island.
Thank you for your readership.
DISCUSSION
From a home in a residential neighborhood in Hilo, a woman could see a convicted sex offender, stark naked, exposing himself in a bay window of the Hawai'i Community Correctional Center.
Residents told harrowing stories of police searching in their yards for escaped inmates and corrections officers chambering rounds in shotguns in view of frightened children going to and from school. They say corrections officers have swore at them for asking to keep the noise down and at others for simply walking or running on the shoulder of Punahele Street.
ACTIVITIES
For five years, the parking lot at Laʻaloa Beach County Park in Kailua-Kona has been gated after the State Historic Preservation Division and community members demanded the protection of a sacred heiau and seven other historical sites.
The County now is moving forward with its latest version of the park's preservation plan, and to the dismay of some community members, the plan includes the renovation and reopening of the parking lot, but with the number of spaces downsized from 26 to 11.
BUSINESS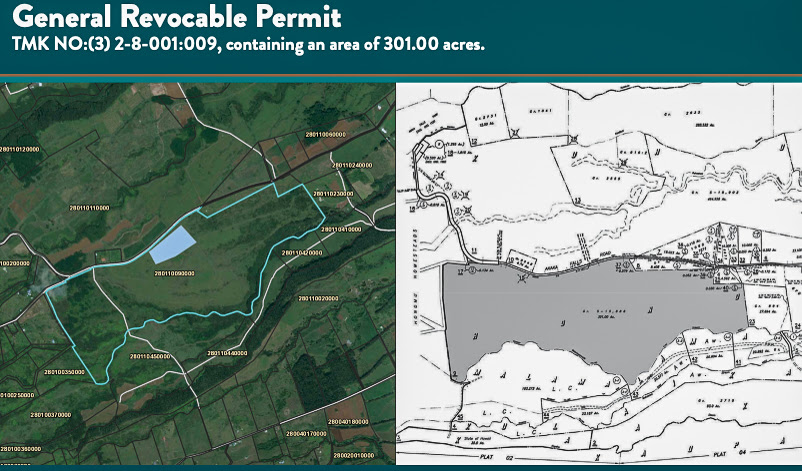 The Department of Hawaiian Home Lands has launched a Revocable Permit pilot program that will offer short-term land uses on three of its parcels in order to assess the program's outreach and application process.
Completion of the pilot program and associated evaluation will be presented to the Hawaiian Homes Commission for consideration of an expanded permanent program.
NEWS
Work to improve the safety of an intersection in Waikōloa Village will begin next week.
Improvements to the intersection of Waikōloa Road and Paniolo Avenue will begin Oct. 17. The work will continue until early December.
EAST HAWAII NEWS
Two earthquakes that rattled the Big Island on Friday also caused damage to the Pāhala Post Office, forcing it to close its retail lobby indefinitely.
The post office reported damage to some of its interior light fixtures. The retail lobby will reopen as soon as postal management determines the facility is safe for employees and customers.
EAST HAWAII NEWS
Those planning to visit a zoo in Hilo today unfortunately will have to reschedule their trip.
The Panaʻewa Rainforest Zoo and Gardens is closed because of a power outage originating on Stainback Highway. The zoo will remain closed until power is restored.
BIG ISLAND WEATHER
MAUI
"The money we're spending on these clean-ups could be used for park improvements and other needed projects. It's a shame this is happening in some of our most beautiful locations," said Curt Cottrell, the Administrator of the DLNR Division of State Parks.
Lahaina Cannery hosts its annual Spooktacular Halloween event on Saturday, Oct. 29 from 3 to 6 p.m.
KAUAI
Trade winds will weaken over the next two days as a low pressure system approaches the region from the north breaking down the high pressure ridge. Light to…
The current north swell will be on the decline today, with a new, moderate sized northwest swell expected to arrive later today. This northwest swell is…
For the latest Hawaii Island, West Hawaii, Hawaii State, and Hawaii Sports News, please check the blog sidebar and links.  Thanks for joining us today.