Race against time to rebuild Oahu's Aloha Stadium.
Views expressed in this Hawaii State News summary are those of the reporters and correspondents.  Accessed on 03 October 2022, 1956 UTC.
Content supplied by email subscription to "Hawaii Business Magazine Newsletters."
Source:
Please click link or scroll down to read your selections.
Locally Owned, Locally Committed Since 1955
10.3.2022
TOP STORIES
Race against time to rebuild Aloha Stadium
A builder must be chosen, and every day without that decision diminishes the buying power of the $400 million allotted for the stadium by the state Legislature. Star-Advertiser.

Shortages chip away at Hawai'i's auto dealers
The changes include longer waits for buyers, fewer cars on the lots and shortages of test drive vehicles. Star-Advertiser.

State senator wants to reduce "illegal" child abuse investigations
Sen. Joy San Buenaventura says her planned legislation would require child welfare workers to routinely seek court orders before removing children from their parents. Civil Beat.

The abortion issue may influence voters in the Hawai'i race for governor
​Josh Green and Duke Aiona are lined up on opposite sides of the debate, following the recent U.S. Supreme Court decision overturning Roe v. Wade. Green has pledged to issue an executive order to try to ensure women have access, while Aiona scoffed at Green's plan. Civil Beat.

In a sign of economic recovery, visitor spending is up
​Although summer travel slowed in August, a new DBEDT report shows tourists are spending more. For the month, about 830,000 visitors spent $1.71 billion. In August 2019, more than 920,000 visitors only spent $1.5 billion. Hawaii News Now.

Minimum wage goes up and so has everything else for businesses
​Many workers got a raise over the weekend, as the state's hourly wage increased from $10.10 to $12 an hour. While that may not seem like a drastic increase, some small business owners say they're feeling the squeeze. KHON2. KITV4.
HAWAII BUSINESS MAGAZINE
Child Care Provider Spotlight: Paula Yanagi, Honokaʻa, Hawaiʻi Island
Paula Yanagi, director of Ka Hale O Na Keiki in Honoka'a, says she doesn't see many people entering the early education field and thinks it needs more recognition and support. People on her staff require specialized education and must attend regular training sessions to maintain the school's accreditation… read more.
OʻAHU
Last show at 70-year-old Diamond Head Theatre
Sunday's final performance was "Anything Goes." The new theater opens Jan. 20 with Rodgers and Hammerstein's musical "Cinderella." Star-Advertiser.

Stalled Waikīkī noise bills get new life
Two bills aimed at reducing noise in Waikīkī had been stuck in a committee, but new referrals are allowing them to move forward at City Council. Star-Advertiser.

Latest report on Miske case focuses on robbery that ended in death
Dayson Kaae tried to rob a Kailua tattoo shop, but the owner stabbed him and he died. Reporter Ian Lind connects that incident to the larger Mike Miske investigation. Civil Beat.

Ward Village builder charges buyers separate fee to cover school impact assessment
Texas-based Howard Hughes Corp. is charging buyers in a new  Kaka'ako tower and four planned towers $3,864 to recoup the school impact fee. Adding the fees to closing costs is unusual among Hawai'i developers. Star-Advertiser.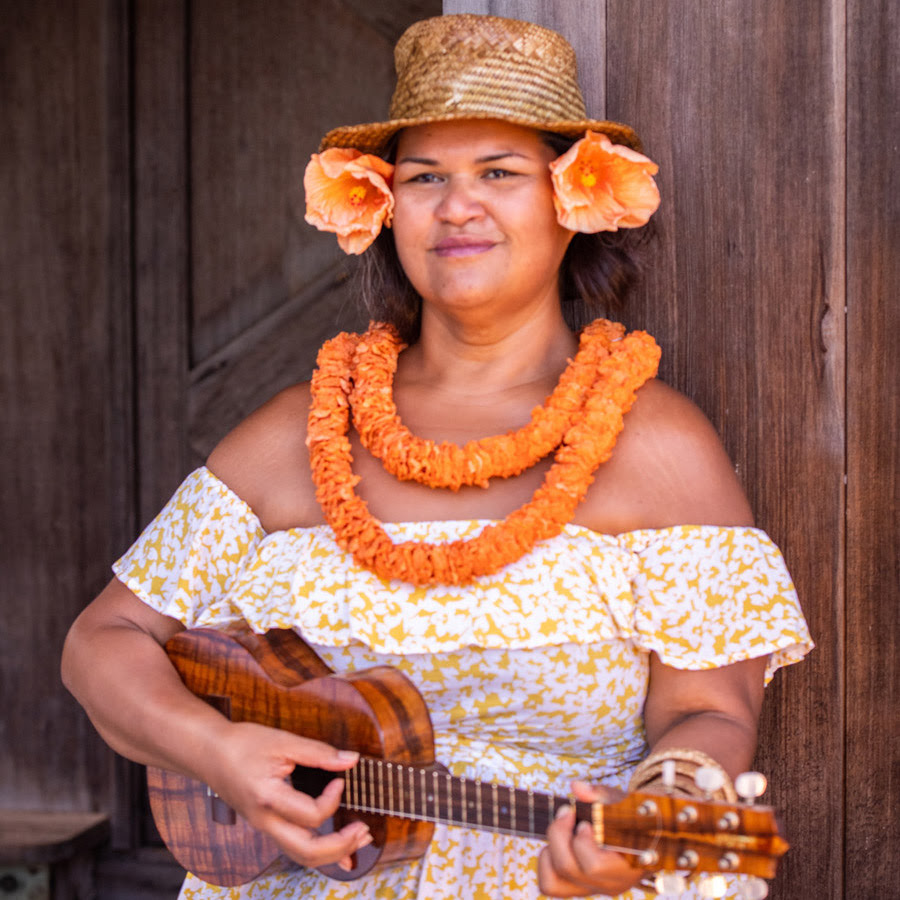 HAWAII BUSINESS MAGAZINE
Paula Fuga and Hawaiʻi Symphony Orchestra Featured at Wahine Forum Kickoff Event
For the first time, the Wahine Forum will include a Kickoff Event on Wednesday, Oct. 26. Exclusive ticket holders will join us at the Hawaii Theatre for a night of entertainment and inspiration, followed by the in-person Forum at the Hilton Hawaiian Village on Thursday, Oct. 27. We look forward to seeing you again in person. Register today!
HAWAIʻI ISLAND
Hundreds turn out for Waipi'o Valley ocean access rally
The weekend gathering was organized by a group that sued the county to reopen Waipi'o Valley Road. While residents and others can now use the road, a competing group of protesters said repairs are needed before traffic can resume. Hawaii News Now. Hawaii Tribune Herald. Big Island Now.

County plans to offer wastewater treatment to Puna residents
That's according to a notice published by the state's Office of Planning and Sustainable Development. Most residents are currently served by cesspools, septic tanks and other individual sewer systems. Hawaii Tribune Herald.

Move Hilo jail, says County councilman
Aaron Chung will offer a resolution to a Council committee calling for the relocation of the jail, which is now close to two schools, after a state report highlighted the facility's terrible health and safety conditions. Hawaii Tribune Herald.

Waiākea Intermediate School closes library due to budget issues
The library at the Hilo school is closing permanently. The administration eliminated the librarian position two years ago but kept a clerk position, which union contracts say is not allowed to perform librarian duties. Big Island Now.
HAWAII BUSINESS MAGAZINE
"It's Always Different": 5 Child Care Providers Share Their Challenges and Joys
They spend long days teaching, cooking, cleaning and comforting keiki. And please don't call it "babysitting." We interviewed child care providers and gave them disposable cameras so they could document their days... read more.
MAUI COUNTY
State plan: Use butterflies to counter invasive miconia
The state Department of Agriculture and state Department of Land and Natural Resources propose using the butterfly known as Euselasia chrysippe on state lands to mitigate growth of the weed. Maui News.

Complaints say Riki Hokama doesn't really live on Lāna'i
Hokama, who served for two decades on the Maui County Council, is running against the current incumbent for Lāna'i's seat on the council. Civil Beat.

Winter swells could bring back beach, but long-term fix is elusive
Winter swells on the horizon could trigger "some degree of beach recovery" for a section of shoreline in Kā'anapali where a beach walk recently collapsed, but conditions "could possibly get even worse before getting better," a coastal researcher said. Maui News.

Larry Ellison wants off Lāna'i's electric grid
Pūlama Lāna'i, the company created by tech billionaire Larry Ellison to manage the island, intends to pull its two luxury hotels off the power grid. The move could end up pushing rates higher for Lāna'i residents and would have major ramifications for Hawaiian Electric Company. Civil Beat.
KAUAʻI
NOAA-supported aquaculture project to raise Hawaiian sea cucumbers
Kaua'i Sea Farms is rearing sea cucumbers in a solar-powered hatchery at its fishpond. The goal is to cultivate loli as a high-value export product, primarily for Chinese and Japanese markets. Garden Island.

Kaua'i County Council to vote on historic sea level rise bill
A bill heading for final vote on Wednesday could put Kaua'i at the vanguard of adaptation measures for new construction. It would require the lowest floor of habitable buildings in areas facing sea level rise to be raised two feet above the highest projected flood elevation. Garden Island.
SEPTEMBER ISSUE
Dive into some of our latest features!
"Home for Sale" Sometimes Means Renters are Displaced
Ka Leo, UH Mānoa's Student Newspaper, Turns 100
Could a Local Building Collapse Like the One in Florida?
Hawai'i's Most Profitable Companies 2022
Hawaii Business Magazine 
 1088 Bishop St. Ste. LL2
Honolulu, HI 96813
General Inquiries: (808) 537-9500
Advertising/Sponsorships: (808) 534-7124
For the latest Hawaii State, Hawaii Island, West Hawaii, and Hawaii Sports News, please check the blog sidebar, links, and twitter posts.  Thanks for joining us today.