Ironman World Championship needs volunteers now with first race Thursday in Kona.
Views expressed in this Hawaii Island News summary are those of the reporters and correspondents.  Accessed on 01 October 2022, 2138 UTC.
Content provided by email subscription to "BigIslandNow.com."
Source:
Please click link or scroll down to read your selections.
SATURDAY, OCTOBER 1, 2022
FEATURED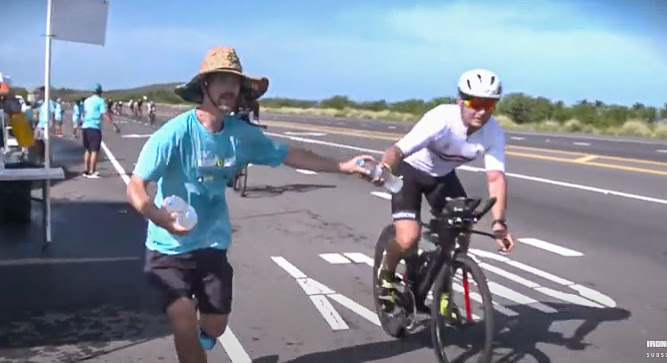 With the Ironman World Championship in Kailua-Kona less than a week away, race organizers are scrambling to find volunteers to fill about 4,000 shifts to help care for the approximately 5,000 participants.
FEATURED
The closure and reopening of Waipiʻo Valley Road has led to a conflict between valley residents who want the area to remain mostly closed for the sake of the land and culture and those who believe it is their right to have access to the public lands and ocean.
FEATURED
Waiakea Intermediate School's library is closing its doors and books not taken in by teachers to their own classrooms will be donated to the public library.
IN CASE YOU MISSED IT
A former Hilo Medical Center nurse was charged with various offenses including prescription drug theft and possession of the synthetic opioid fentanyl.
BIG ISLAND NEWS
A bail reduction request for a man charged with attempted murder was denied on Thursday.
BIG ISLAND WEATHER
MAUI
"We are looking for insight into potential partners who can help Hawaiʻi put our best foot forward and bring more federal dollars home to diversify our economy, provide more local jobs, help our frontline communities, and drive innovation and investment to address the climate crisis," said Scott Glenn, Hawai'i Chief Energy Officer.
Five people were displaced following a structure fire in Haʻikū on Friday afternoon.
KAUAI
The Department of Parks and Recreation said on Friday that the public may experience customer service delays with the permit section at the Līhu'e Civic Center in Suite 150 from Oct. 6-10, due to office and workstation renovations.
The state Department of Transportation issued its weekly list of road and lane closures for Oct. 1-7.
For the latest Hawaii Island, West Hawaii, Hawaii State, and Hawaii Sports News, please check the blog sidebar, links, and twitter posts.  Thanks for joing us today.