What's the forecast for Hawaii's economic recovery with looming U.S. recession?
Views expressed in this Hawaii Island News update are those of the reporters and correspondents.  Accessed on 24 September 2022, 0101 UTC.
Content supplied by email subscription to "BigIslandNow.com."
Source:
Please click link or scroll down to read your selections.
FRIDAY, SEPTEMBER 23, 2022
BUSINESS
You might have heard that when the United States economy goes one direction, about six months later Hawai'i's economy follows suit.
EAST HAWAII NEWS
Big Island police are again asking the public to help with finding a man who's been missing for more than two years.
BIG ISLAND NEWS
Two Big Island men have been arrested in connection with "drive-by" paintball shootings in Kona.
EAST HAWAII NEWS
A Honomu resident asked a friend who was a hunter to shoot wild pigs on his property at night, but the hunter instead shot his neighbor's horse Onyx who had a nursing foal.
FEATURED
Hurricane Lane damage repairs on the Laupāhoehoe Gulch Bridge are slated to begin next month.
BIG ISLAND WEATHER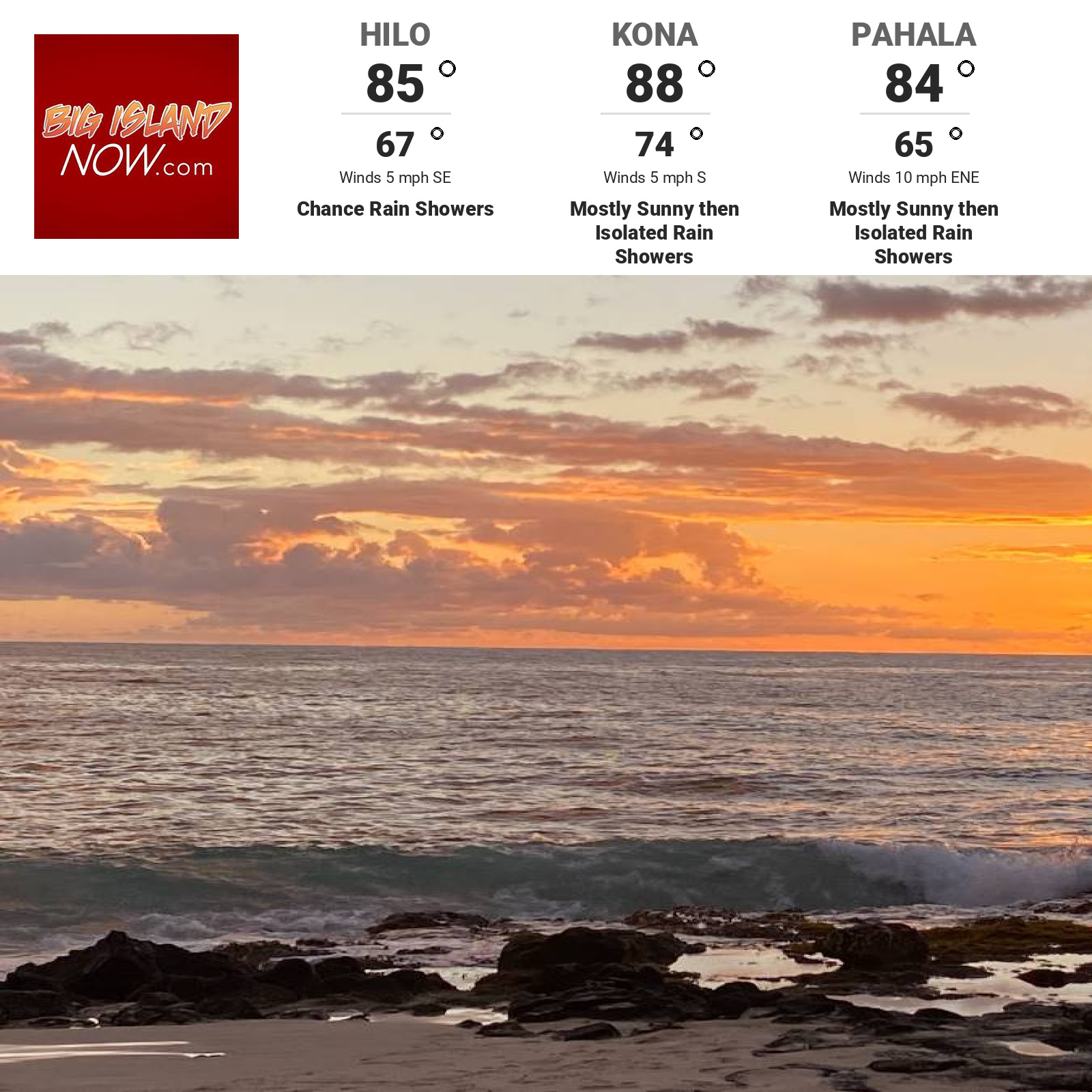 MAUI
University of Hawaiʻi Economic Research Organization's economic forecast released today predicts a mild recession for the US in the first half of next year. One silver lining is that Hawai'i may escape those impacts, thanks to the return of Japanese visitors. However, Maui County and Kauaʻi will likely feel the brunt of the downturn because of their reliance on US Mainland tourism, which is already slowing, Dr. Carl Bonham, UHERO executive director, said during a news conference Thursday.
The Hawaiʻi Chamber of Commerce Foundation, Hawaiʻi Agricultural Foundation and Hawaiʻi Restaurant Association Educational Foundation – will each receive $43,000 as part of ASB's efforts to help Hawaiʻi's local restaurant and food supply chain industry, two industries that were greatly affected during the COVID-19 pandemic.
KAUAI
Haleko Road, from Rice Street to Pua Loke Street, in Lihue will be closed for road maintenance work on Sept. 24 from 7 a.m. to 3 p.m., weather permitting.
A hunter helping his friend eradicate wild pigs from his property on the BIg Island instead shot the neighbor's horse, leaving her 11-weak-old foal without a mother.