EPA urges TMT to make changes to lessen impact on Native Hawaiians.
Views expressed in this Hawaii State News summary are those of the reporters and correspondents.  Accessed on 22 September 2022, 2030 UTC.
Content supplied by email subscription to "Hawaii Business Magazine Newsletters."
Source:
Please click link or scroll down to read your selections.
Locally Owned, Locally Committed Since 1955
9.22.2022
TOP STORIES
Consider TMT changes to lessen impact on Native Hawaiians, EPA urges
The U.S. Environmental Protection Agency is urging the National Science Foundation to consider alternative construction sites for the Thirty Meter Telescope — and possibly a smaller version of the proposed observatory — in its upcoming environmental review of the controversial project. Star-Advertiser. Civil Beat.

Handling of OHA funds leads to questions over CNHA's bid for tourism contract
Allegations that the Council for Native Hawaiian Advancement mismanaged a $1.6 million Office of Hawaiian Affairs contract have surfaced as the dispute over a much larger Hawai'i Tourism Authority contract heads beyond the four-month mark. Star-Advertiser.

Hawai'i Gov. Ige rules out special legislative session to fix court's grand jury ruling
Gov. David Ige issued a statement Wednesday saying that he would not call the Hawai'i Legislature into special session to draft a new law to reverse a recent Hawai'i Supreme Court ruling that limits prosecutors' choices when indicting serious criminals. Civil Beat.

Affordable housing drops as interest rises in Hawai'i
The rise in interest rates has pushed some buyers to act more quickly to get an affordable mortgage, while sellers are rethinking their asking price. Hawaii News Now. KHON2.
HAWAII BUSINESS MAGAZINE
Sages Over 70: Amefil "Amy" Agbayani
Her decades of work have focused on supporting immigrants and underrepresented students at UH Mānoa. She retired from her day job in 2016, but UH's emeritus assistant vice chancellor for SEED is still active. "I'm actually busier now than before," jokes Agbayani… read more.
OʻAHU
Council considers property tax exemptions for businesses along rail line
The Honolulu City Council is considering a measure that would give businesses along the rail line incentives such as expedited permitting and tax exemptions for up to 30 years. Star-Advertiser.

Honolulu inching closer to creating historic preservation commission
The proposed commission would have nine members who would assist the city in identifying historical and cultural sites. Hawaii Public Radio.

Hawai'i Gov. Ige wants to build new Aloha Stadium 'as quickly as possible'
Gov. David Ige wants to speed up construction of a new Aloha Stadium in Halawa by scrapping a complex public-private partnership in favor of a more streamlined process aimed at building the new stadium. Civil Beat. Star-Advertiser.
KHON2. KITV4.

Former principal sues Department of Education over threat case
A former principal of Stevenson Middle School has filed a civil suit in U.S. District Court against the state Department of Education, alleging that officials failed to adequately protect her amid violent threats and sexual harassment from an unknown person or people, and retaliated against her for questioning the department's response. Star-Advertiser.

Honolulu has many vacant positions open on boards and commissions
Honolulu officials are looking to fill several positions on city panels, including the new advisory Economic Revitalization Commission. Civil Beat. KITV4.
SPONSORED BY HAWAIʻI COMMUNITY FOUNDATION
Making Hawaiian Culture a Conversation and a Way of Life
La'i'opua 2020, a Kealakehe community center, is making Native Hawaiian cultural practices accessible to all with the 'Ola Ka Lähui event series. Each event features Native Hawaiian cultural practitioners sharing their expertise, and attendees can also participate in a range of traditional activities such as lei making, lauhala weaving, and pounding pa'i 'ai (undiluted taro)… read more.
HAWAIʻI ISLAND
Bill that would cover cost of removing abandoned vehicles passes first reading
A bill that would allow private property owners to remove abandoned or derelict vehicles from their land for free moved one step closer to fruition Wednesday. West Hawaii Today.

Volcano skate park repairs in the works
The skate park has been closed for more than two years because of safety concerns regarding the condition of the wooden ramps that were built more than 20 years ago. It's the county's only wooden skate park. Tribune-Herald.

People are stealing road signs on Hawai'i Island and police aren't laughing
Police say the unique Hawaiʻi signs are being removed along Mamalahoa Highway in the areas of Hawai'i Volcanoes National Park and the district of Kaʻū. Big Island Video News. Hawaii News Now. KHON2.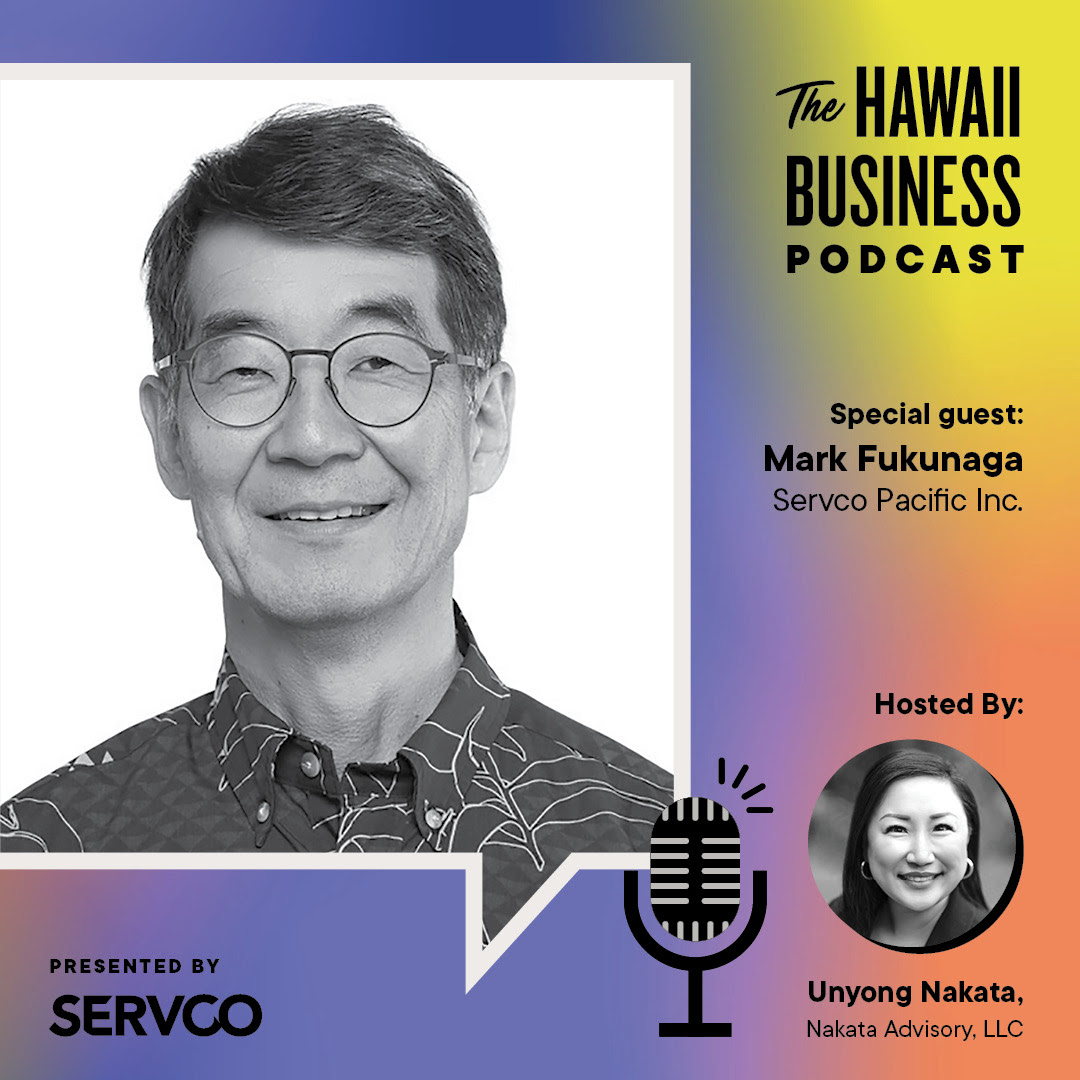 HAWAII BUSINESS MAGAZINE
Listen to the Podcast: Mark Fukunaga, Servco Pacific
The Chairman and CEO of Hawai'i's largest privately-owned company grew the family business by focusing on core values, excelling on customer service, and measuring employee enablement. Tune in now!
MAUI COUNTY
Maui Planning Department seeks applicants to fill 22% vacancy
The Maui County Department of Planning is seeking applicants to fill six newly funded and 12 vacant positions, ranging from clerical to planner and supervisory positions. Maui Now. Maui News.
KAUAʻI
Facing litigation, Kaua'i County returns drug treatment facility to Grove Farm
The Kaua'i County Council voted unanimously Wednesday to deed the facility back to its previous owners, ending the county leadership role in the long struggle to get the center off the ground, which has been marred by struggles finding an operator, legal troubles and a global pandemic. Garden Island.
AUGUST ISSUE
Dive into some of our latest features!
Hawai'i's Top 250 Companies 2022
You Don't Need 4 Wheels to Go Electric
It's Gotten Both Worse and Better for Struggling Working Families
Oceanit's Newest Innovation: Tiny Bits of Gold in Skin Care Products
Hawaii Business Magazine 
 1088 Bishop St. Ste. LL2
Honolulu, HI 96813
General Inquiries: (808) 537-9500
Advertising/Sponsorships: (808) 534-7124
For the latest Hawaii State, Hawaii Island, West Hawaii, and Hawaii Sports News, please check the blog sidebar, links, and twitter posts.  Thanks for joining us today.