Hawaii Community Correctional Center welcomes 5 new adult corrections officers.
Views expressed in this Hawaii Island News update are those of the reporters and correspondents.
Accessed on 31 July 2022, 2211 UTC.
Content provided by email subscription to "BigIslandNow.com."
Source:
Please click link or scroll down to read your selections.
SUNDAY, JULY 31, 2022
BIG ISLAND NEWS
The Department of Public Safety on Friday welcomed a new class of adult correctional officers at a graduation ceremony held at the Neal Blaisdell Center in Honolulu.
BIG ISLAND NEWS
Friday night, after two-and-a-half years of being shut down due to COVID, the East Hawai'i Cultural Center in Hilo opened its renovated and restored theatre with the heartwarming, timely and often hilarious Grammy, Oscar and eight-time Tony Award winning musical, "Cabaret."
BIG ISLAND NEWS
The National Weather Service issued a wind advisory for the Big Island from 6 a.m.. Sunday, July 31 to 6 p.m. that evening. Northeast to east winds 15 to 30 mph with localized gusts to 50 mph can be expected.
BIG ISLAND NEWS
A generous donation is giving Hawai'i families the option to prepare their children for kindergarten at home and at no financial cost to them.
BIG ISLAND NEWS
The Salvation Army Kona Corps reported Friday, July 29, that their facility was broken into sometime in the last 24-48 hours where apparent thieves took off with $1,000 worth of back-to-school supplies for keiki in need, and $3,000 worth of food and other items.
BIG ISLAND NEWS
Hawai'i Police Department's South Kohala Community Policing Section congratulated all the winners of the Kohala Keiki Fishing Derby on Saturday, July 23 in Kawaihae at the Pua Ka 'Ilima 'O Kawaihae Cultural Surf Park.
BIG ISLAND WEATHER
MAUI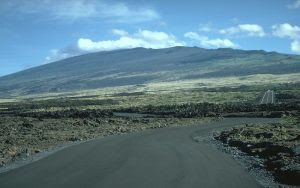 While our attention is generally drawn to the Island of Hawai'i's most active volcanoes, Kīlauea and Mauna Loa, it is also important to keep watch on the Island of Hawai'i's third-most active volcano, Hualālai, which underlies the most populated areas of Kailua-Kona and the central Kona coast.
About 350 Maui seniors traveled from around the island Saturday to attend the 50th Kūpuna Aloha Luncheon at Grand Wailea, A Waldorf Astoria Resort, in South Maui, according to a news release.
KAUAI
A red flag warning and wind advisory were issued for Kaua'i today, Sunday, July 31, until 6 p.m.
A $498,660 award to the Purple Maiʻa Foundation for its Mālama Design Studio is one of four grants in a $1.36 million grants package approved July 26 by the Office of Hawaiian Affairs.
For the latest Hawaii Island, West Hawaii, Hawaii State, and Hawaii Sports News, please check the blog sidebar, links, and twitter posts.  Thanks for joining us today.