PTA brush fire closes portions of Daniel K. Inouye Highway.
Views expressed in this Hawaii Island News update are those of the reporters and correspondents.
Accessed on 22 July 2022, 2154 UTC.
Content provided by email subscription to "BigIslandNow.com."
Source:
Please click link or scroll down to read your selections.
FRIDAY, JULY 22, 2022
NEWS
Daniel K. Inouye Highway between Route 190 and the Old Saddle Road is closed for several hours due to a brush fire in the Pōhakuloa range complex and training area near mile marker 50.
As of Thursday evening, 600 acres were scorched. Department of the Army firefighters and partner first responders are battling the blaze.
NEWS
A developer looking to build a subdivision near Ali'i Drive has more work to do before a county planning commission would be willing to sign off on the development.
The Leeward Planning Commission deferred on Thursday, July 21, voting on Hawai'i One Investors LLC's proposal until the developer can update the property's cultural impact assessment to ensure the land's history isn't destroyed and neighbors and decedents of the area are satisfied on that front.
NEWS
A new style of boot brush station could hep reduce the spread of a scourge that has wreaked havoc on Big Island 'ōhiʻa forests.
The new boot brush station was designed by Sean Moura, a wildlife biologist with Hawaiian Electric. Moura took an existing boot brush design and modified it to be more inviting and user-friendly. Hawaiian Electric is stepping up to help reduce the spread of the rapid 'ōhiʻa death on Oʻahu through the fabrication and installation of the new boot brush station for trailheads.
NEWS
From left to right: Holei Sea Arch pictured on Sunday, July 17, 2022, and the arch pictured on Monday, July 18, 2022. (PC: NPS Photos/J. Wei)
The Hōlei Sea Arch on the coast of Hawai'i Volcanoes National Park lost a chunk rock after last weekend's Southern Hemishpere Swell battered Hawai'i Island's Southern shores.
NEWS
The state is looking for people to serve on the new board tasked with managing lands on Maunakea.
Applicants are now being sought to serve on the Mauna Kea Stewardship and Oversight Authority. The authority was established via Act 255, which was established after Gov. David Ige signed into law House Bill 2024 following the 2022 legislative session.
BIG ISLAND WEATHER
MAUI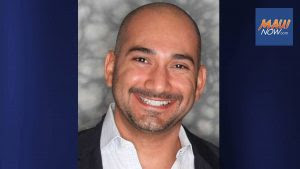 The Maui Economic Development Board is hosting a free virtual Maui TechOhana event on July 27 with guest speaker Omar Sultan, co-founder and managing partner of Sultan Ventures, a boutique venture investment firm.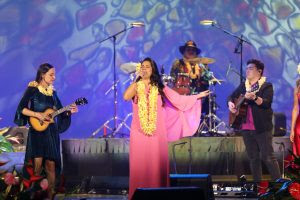 After a two-year hiatus, the Nā Hōkū Hanohano Awards returned to a live audience format to celebrate the best in Hawaiʻi's recording industry. The Hawai'i Academy of Recording Arts and The Council for Native Hawaiian Advancement presented the 45th annual event on Wednesday, July 20, 2022 at the Sheraton Waikīkī. Kulāiwi took home awards for Group of […]
KAUAI
A new style of boot brush station could hep reduce the spread of a scourge that has wreaked havoc on Big Island 'ōhiʻa forests.
A culture of silence, ignorance and money has long been identified as the key drivers of unequal access to menstrual hygiene management and terminating a pregnancy
For the latest Hawaii Island, West Hawaii, Hawaii State, and Hawaii Sports News, please check the blog sidebar and links.  Thanks for joining us today.