Motorcyclist dies following 3-car crash in South Kona.
Views expressed in this Hawaii Island News summary are those of the reporters and correspondents.
Accessed on 16 June 2022, 2258 UTC.
Content supplied by email subscription to "BigIslandNow.com."
Source:
Please click link or scroll down to read your selections.
THURSDAY, JUNE 16, 2022
NEWS
A 19-year-old Kailua-Kona man operating a motorcycle died following a three-vehicle collision on Wednesday morning, June 15, 2022, in South Kona south of the intersection of Highway 180 and Highway 11.
This marks the third traffic fatality in as many days on Hawai'i Island roads.
NEWS
Hawaiʻi police have arrested and charged two individuals suspected of being responsible for several property crimes recently reported in the Ocean View area.
During the early morning hours of Monday, June 6, 2022, Ka'ū patrol officers responding to a report of several windows damaged at two separate businesses on the 92-8600 block of Lotus Blossom Lane in Ocean View determined that the windows had been damaged after an object was thrown at them.
NEWS
Hawai'i Police Department's South Kohala Officer Kayli Carr was recognized for her work during an unlawful imprisonment/sex assault investigation that occurred in January 2022.
Carr was honored by the Hawai'i Island Security and Safety Professionals Association as HISSPA Officer of the Quarter for Q1 2022 during a ceremony on Friday, June 10 at the Royal Kona Resort in Kailua-Kona.
NEWS
After more than three hours of public testimony Wednesday morning, the vast majority of which was in support of protecting human health and the island's coral reefs, the Hawai'i County Council approved the second and final reading of Bill 167, prohibiting the sale and distribution for sale of any non-mineral sunscreen on the Big Island.
The council approved the measure 6-2, with members Ashley Kierkiewicz and Tim Richards voting no and Sue Lee Loy absent. Kierkiewicz and Richards cast their no votes, asking the council to hold off on moving forward with the legislation to get additional information after a sunscreen study by the National Academy of Sciences is completed. The results of that study are expected later this year.
NEWS
Hōkūleʻa and Hikianalia are back in Hawaiian waters after a voyage down Kealaikahiki to Tahiti and back.
The crew sighted Hawaiʻi Island's Mauna Loa at approximately 4 a.m. Tuesday. The canoes are now headed to Keauhou where they will dock to clear customs at approximately 8 p.m. Wednesday.
BIG ISLAND WEATHER
MAUI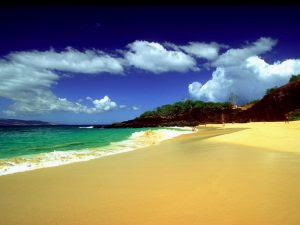 Nonprofit Maui Tomorrow is holding a free online session called "Maui Tomorrow: How You Can Make a Difference" at 6 tonight. The 90-minute educational Zoom session is the latest in a series of online webinars called "Tools for the ʻĀina Protector," which empowers the community to safeguard what makes Maui "no ka ʻoi," a news release said.
The Hawaiʻi State Council on Developmental Disabilities opened a statewide, confidential survey through Aug. 3 to learn the needs of those with intellectual and developmental disabilities, a news release said.
KAUAI
The Hawaii Department of Labor & Industrial Relations announced the launch of the Hawaiʻi Career Acceleration Navigator, or HI CAN, a digital hub connecting unemployment insurance claimants and jobseekers to high-impact career pathways.
A Līhu'e man faces several explosives charges after search warrants were executed on a residence and vehicle in the Hanamā'ulu area.