State says water for 135 households, elementary school is now safe to drink.
Views expressed in this Hawaii State News summary are those of the reporters and correspondents..
Accessed on 15 February 2022, 0450 UTC.
Content supplied by "Hawaii Business Magazine Newsletters."
Source:
Please click link or scroll down to read your selections.
2.14.2022
State says water for 135 Red Hill households, elementary school is now safe to drink
Hawai'i health officials say some Navy housing residents and Red Hill Elementary School can resume drinking their tap water. The first of 18 zones has been cleared after jet fuel from the Navy's Red Hill fuel facility contaminated the drinking water system in November. "While this announcement is a step forward, we have a long way to go," Gov. David Ige said at a news conference.
SUBSCRIBE TO HAWAIʻI REAL ESTATE NEWS
Please subscribe to Hawaiʻi Real Estate News – a free weekly email from Hawaii Business Magazine that provides insights and news on local real estate. Coming to your inbox every Tuesday. Click here to subscribe!
Kauaʻi conservationists try new method to stop spread of Rapid ʻŌhiʻa Death
Earlier this month, an infected ʻōhiʻa tree was discovered in the Alakaʻi Plateau, a high-elevation nature preserve located at 4,100 feet. The Kauaʻi Invasive Species Committee believes ambrosia beetles burrow into infected trees and release fungal spores. Conservationists are applying an odor to the infected tree in an effort to prevent Rapid ʻŌhiʻa Death from spreading.
Vessel strike likely killed whale calf found off O'ahu, NOAA Fisheries says
A humpback whale calf found dead last week appears to have suffered a traumatic brain injury consistent with a vessel strike, NOAA Fisheries said Monday. The 12-foot male calf, less than a week old, was found Feb. 6 near the Wailupe Peninsula.
Health officials report 498 new Covid cases statewide
Today's reported cases include 228 on O'ahu, 101 on Kaua'i, 86 on Hawai'i Island, 63 on Maui, 3 on Lāna'i, 2 on Moloka'i, and 15 residents diagnosed outside the state. Over the last 14 days, Hawai'i officials have reported 11,785 infections.
HAWAII BUSINESS MAGAZINE
20 for the Next 20: Keoni Lee, Hawaiʻi Investment Ready
"When my first child was born and I looked him in the eyes," says Lee, "I just started thinking about what kind of Hawai'i will he inherit? How is he going to afford to live here?" The CEO of Hawai'i Investment Ready aims to create a more sustainable future for the next generation …read more.
DreamHouse to open high school in new mix-use building in Kapolei
The new charter school will anchor a three-story, $33 million building being constructed in partnership with Avalon Development. DreamHouse middle school launched in August 2019, promoting collaborative, inquiry-based learning; students will transition to a temporary high school location until the permanent facility opens in July 2024.
HAWAII BUSINESS MAGAZINE
Vote for the HVCA People's Choice Award
Your vote will determine the winner of this prestigious award, part of the Hawaii Venture Capital Association's annual awards. Pick the company that you think best serves as an example for others based on its products, successes, popularity and support of fellow community members!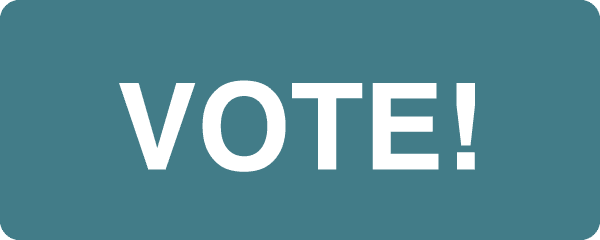 Because we're in the business of business, right?
Here are some tips, advice, or business content that may be useful to Hawaiʻi's working professionals.
Calm waters off Molokaʻi.
Photo credit: David Croxford