Pentagon Inspector General launches probe of Red Hill Bulk Fuel Storage Facility.
Views expressed in this Hawaii State News update are those of the reporters and correspondents.
Accessed on 21 December 2021, 1308 UTC.
Content provided by "Honolulu Star-Advertiser" and Associated Press.
Source: https://www.staradvertiser.com/
Please click link or scroll down to read your selections.
Tuesday, December 21, 2021
73°
TODAY'S PAPER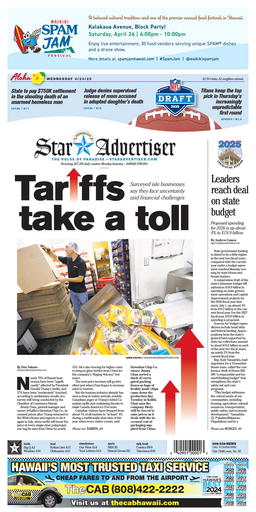 Learn more about using our upgraded Print Replica here (subscription required).