Service in Oahu bars, restaurants, and gyms will be denied to those without proof of COVID-19 vaccination or negative test results.
Views expressed in this Hawaii State News summary are those of the reporters and correspondents.
Accessed on 31 August 2021, 1943 UTC, Post 23,405.
Content provided by "Hawaii Business Magazine Newsletters."
Please click link or scroll down to read your selections.  
Locally Owned, Locally Committed Since 1955

8.31.2021
TOP STORIES
No vaccine? No service in O'ahu bars, restaurants and gyms starting next month
The new Safe Access O'ahu program goes into effect on Sept. 13 and is Honolulu Mayor Rick Blangiardi's most aggressive policy step to slow the COVID-19 surge. Patrons can also show a recent negative test result. Civil Beat. Star-Advertiser. Tribune-Herald. Maui Now. Hawaii News Now. KITV4.

Daily visitor spending is up, but economists say overall revenue is still down
DBEDT data shows tourists are spending about $186 a day, a more than 12% increase from July 2019. But a 11.5% drop in arrivals means overall spending in July was down nearly 7%. Hawaii News Now.

1 in 10 local travelers opts to quarantine, which is largely unchecked
Since June 1, almost 83,000 people failed to provide vaccination proof or a test result, saying they'll quarantine instead. But enforcement is lax, leaving the state with a lingering loophole.  KHON2.

Vicky Cayetano launches Democratic gubernatorial campaign
The former first lady — a business executive, entrepreneur and first-time candidate for any office — kicked off her campaign for governor on Monday. Star-Advertiser. Civil Beat. Hawai'i Public Radio. Hawaii News Now.

Public defender seeks more inmate releases to curb COVID-19
The Public Defender's Office is again calling for the release of certain classifications of inmates to alleviate overcrowded correctional facilities. Star-Advertiser. Civil Beat.

Matson releases statement refuting service rumors
All Matson operations continue uninterrupted, the company said in a statement, which was issued in response to rumors circulating in Hawai'i about service disruptions. KITV4.

Hawai'i hospitals face possible oxygen shortage
Top health care officials are scrambling to bring in oxygen from the Mainland after realizing that hospitals could run short as the number of COVID-19 patients grows. Star-Advertiser. Hawaii News Now. KHON2.
HAWAII BUSINESS MAGAZINE
Prices Inch Up as Hawai'i Restaurants Face Higher Costs and Wages
Average prices at Hawai'i restaurants inched up in July for the fourth straight month as owners and managers continued to cope with increasing supply costs and rising wages for employees. That was one finding from the monthly Food Gurus Hawaii Restaurant Index, which tracks… read more.
 
OʻAHU
Honolulu morgue is over capacity as COVID-19 fatalities continue to climb  
The facility is now using one of three emergency trailers parked outdoors to alleviate overflow. Star-Advertiser.

Airbnbs shut down when the pandemic began. The mayor wants to keep it that way
Mayor Rick Blangiardi is looking to crack down on Honolulu's short-term rentals as a way to address over-tourism and housing needs. Proposed new rules are scheduled to be discussed at Wednesday's Planning Commission meeting. Civil Beat.

O'ahu school requires vaccination or negative test for parents entering campus
Jarrett Middle School Principal Reid Kuba is trying to keep COVID-19 out of his small school in Pālolo at all costs. KITV4.
SPONSORED BY CBTS | HAWAIIAN TELCOM
Top 10 Business Cyber Security Questions to Ask Yourself
With cyber-attacks at an all-time high, it has never been more important to understand what your business's security posture is. CBTS | Hawaiian Telcom knows that figuring this out can be a daunting task… read more.
 
HAWAIʻI ISLAND
Hawai'i County's COVID-19 positivity rate is the highest in the state
As of Monday, 9.4% of the county's tests came back positive, compared to an 8% positivity rate statewide. Tribune-Herald.

"We cannot divert patients": Hilo Medical Center is operating over capacity
The number of COVID-19 patients there continues to climb and strain the facility's resources. Tribune-Herald.

DHHL breaks ground on new Panaʻewa subsistence ag lots
The Department of Hawaiian Home Lands' $2.49 million capital improvement project will subdivide an existing 10-acre lot into 16 half-acre lots. Big Island Video News. Hawaii News Now.

Pāhoa man accused of trying to steal airplane
A 24 year old is accused of a brazen daylight attempt to steal an air ambulance from the Hilo International Airport. Tribune-Herald. Star-Advertiser. Big Island Video News. Big Island Now. KHON2.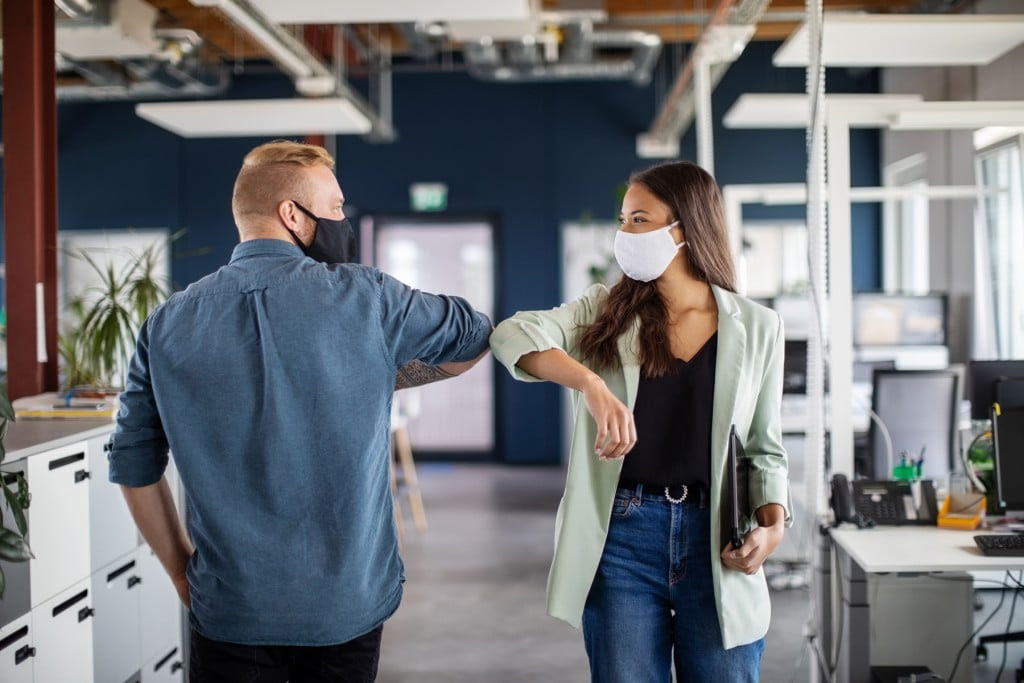 HAWAII BUSINESS MAGAZINE
5 Steps to Hiring People — When You Aim to Hire Lots of Them
Hawai'i's largest natural resource conservation company, Pono Pacific, is always hiring. And unlike many other companies, it looks for people with different career backgrounds rather than only those who meet narrow prerequisites... read more.
 
MAUI COUNTY
Kaiser Permanente postpones elective procedures and surgeries 
Kaiser is making the change on Maui and at the Moanalua Medical Center on O'ahu to ensure they have enough resources to take care of COVID-19 patients. Maui Now.

Some Maui schools report worsening teacher shortage due to testing mandate
Staff claim difficulties getting the COVID-19 test is exacerbating a substitute teacher shortage and leaving some classrooms unsupervised. KITV4.

"That is not aloha": Dr. Lorrin Pang pushes back against his critics
The state health director for Maui County has come under fire for his endorsement of alternative drugs to treat and prevent Covid-19. Pang says he supports their use because of what he deemed promising anecdotal evidence. Civil Beat.
KAUAʻI
Kaua'i sees record number of COVID-19 cases
In the past week, the county reported 263 new infections. "This is the weekly highest total on Kaua'i since the beginning of the pandemic," said Lauren Guest of the Kaua'i District Health Office. Garden Island.
AUGUST 2021 ISSUE
Dive into some of our latest features!
Cultural Practitioners, Advisors Help Educate Visitors About Hawai'i's People, Places, History and Culture
The Present and Future of Coworking
Here's How Hawai'i Plans to Expand its Electric Vehicle Charging Infrastructure
Environment, Social Justice, Governance and Your Business: What You Need to Know
Hawaii Business Magazine 
 1088 Bishop St. Ste. LL2
Honolulu, HI 96813
General Inquiries: (808) 537-9500
Advertising/Sponsorships: (808) 534-7124
For the latest Hawaii State, Hawaii Island, West Hawaii, and Hawaii Sports News, please check the blog sidebar, links, and twitter posts.  Thanks for joining us today.
Russ Roberts