See on Scoop.it – PRG HAWAII NEWS WITH RUSS ROBERTS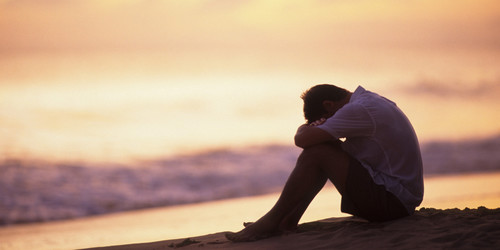 The 18 Worst Things About Hawaii (No Really)
Huffington Post
People are happier, healthier and less stressed in Hawaii, but that doesn't mean there aren't a few annoyances, gripes and inconveniences behind all those rainbows and sunsets.
A somewhat "tongue in cheek" critique from the "Huffington Post."  Some of the "Post's" complaints are all-too familiar, including the constant presence of vog (I live on Hawaii Island–vog can get intense at times), the horrible traffic in Honolulu and along Highway 130 between Hilo and Pahoa, the horrendous cost of living (we pay a high price for paradise), "island fever", and, having experienced this phenomenon for over three decades in commercial broadcasting, the utter monotony and sameness of radio stations in Hawaii.  As for broadcasting in the state of Hawaii, it's a matter of what sells and attracts sponsors.  You can have the greatest format in the universe, but if no one pays for it (i.e. advertising), you'll eventually have to turn the transmitter off.  Like many things in life, radio and television  appeal to the mass audience whose taste and preferences may be radically different than yours.  When I tire of local radio stations, I go to my computer and select programs from thousands of radio stations world-wide.  You can also download thousands of songs from iTunes and other programming apps.  Radio and television broadcasting  in general is a tough, very competitive business.  A prime case is the continuous appeal for money from PBS Hawaii and Hawaii Public Radio.  These stations produce quality cultural, political, historical, and social programs, but still have to appeal to the public for support.  As those of us in the commercial broadcast arena know, radio and television are  businesses that can't appeal to the state for support.  We must make it on our own.  Every once in awhile, I get nostalgic for some places on the mainland, but, with airplane tickets costing what they do and the hassle of getting from place to place, I'd much rather spend time on my lanai, with drink in hand, looking at the Humpback Whales breaching off the Hamakua Coast.  If I feel the need for snow, I'll just drive up to  the the mid-level facility on Mauna Kea and soak in the snow drifts and biting cold.  We pay the price for paradise, but, considering the current state of the world and the bands of "crazies" bent on killing each other, I'd rather stay home.  Aloha, Russ.
See on www.huffingtonpost.com