See on Scoop.it – PRG HAWAII NEWS WITH RUSS ROBERTS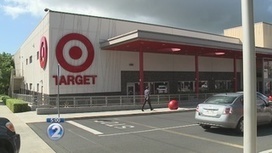 khon2.com
Target hacked, Hawaii shoppers at risk
khon2.com
Target didn't say how many Hawaii customers could be potential victims of credit card theft from the data breach, but Sandra is one of them and it scared her enough to change her credit card.
According to the Associated Press, Target's data-security breach "threatens to drive off holiday shoppers during the company's busiest time of year."  Target admitted on Thursday that data connected to around 40 million credit and debit card accounts was stolen as part of a security breach that began during the Thanksgiving weekend.  Customers who made purchases at Target's U.S. outlets between 22 November and 15 December might have had their accounts compromised.  The stolen data included customer names, card expiration dates, credit and debit card numbers, and the "embedded code on the magnetic strip on back of the card."  Avivah Litan, a security analyst with Gartner Research, told the Associated Press that "the fact this breach can happen with all of their security in place is really alarming."  As a former victim of identity theft, I can tell you this case will be a real nightmare.  When this happened to me a few years ago, I cancelled all of my credit cards and applied for new ones.  This is a hastle, but having your financial history made available to criminals is not my idea of a good time.  Nowadays, I usually pay for items with cash or a check drawn on a local bank.  My method isn't perfect, but it's one way of reducing your credit exposure.  Aloha, Russ.
See on www.khon2.com