See on Scoop.it – PRG HAWAII NEWS WITH RUSS ROBERTS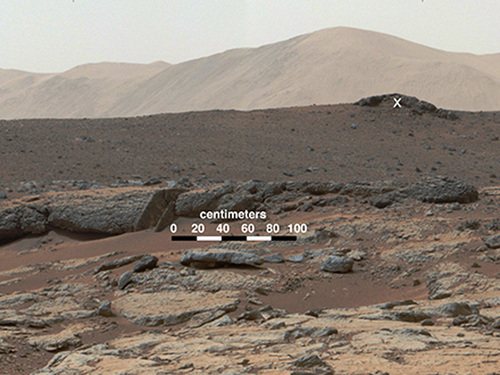 National Geographic
Rover results include first age measurement on Mars and help for human …
Astronomy Magazine
Astronomy Magazine · ASYCV0114 · SUBSCRIBE · RENEW · DIGITAL EDITIONS · GIVE A GIFT · Login or Register |.
Now, for something totally out of this world.  The Mars rover vehicle is still returning valuable data about the past history of Mars that will help plan future robotic and human missions to the "Red Planet."  Using various configurations of instruments already on board the rover, scientists have been able to more accurately determine the age of Mar's rocks, to find areas that were once more hospitable for life, and to find areas where simple, microbial life may still exist.  Both government space agencies and private companies are designing missions, equipment, and training procedures for future missions.  Recently, NASA and the University of Hawaii worked with local schools, private companies, and landowners to develop a "Mars" like habitat for volunteers on the slopes of Mauna Kea.  A human trip to Mars appears likely withing the next few decades.  Aloha, Russ.
See on www.astronomy.com