See on Scoop.it – PRG HAWAII NEWS WITH RUSS ROBERTS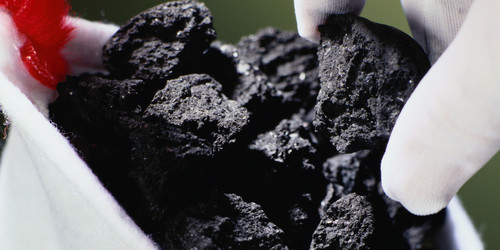 Hawaii became the 15th state to legalize same-sex marriages earlier this month, but the nineteen Hawaii state representatives who voted against it got an early Christmas present this week.
Russell Roberts's insight:
In a reminder of the Charles Dickens literary allusion to a poor Christmas, Hawaii state representatives who opposed the recently enacted marriage equality act received lumps of coal as an early Christmas present. Inside the carefully wrapped presents was a message criticizing "your choice of judging others and ignorance is very unfortunate. Good luck in the next election." Most legislators who received the packages acknowledged the sarcasm, with Democrat Marcus Oshiro saying "I got the message…I have been naughty, not nice." The Hilo MedIcal Center was given as the return address–hospital staff deny any connection with the prank. Hawaii police won't investigate the stunt, since it's not illegal to send coal to legislators. Ah, the joys of the holiday season…can't you feel the warmth? Aloha, Russ.
See on www.huffingtonpost.com