See on Scoop.it – PRG HAWAII NEWS WITH RUSS ROBERTS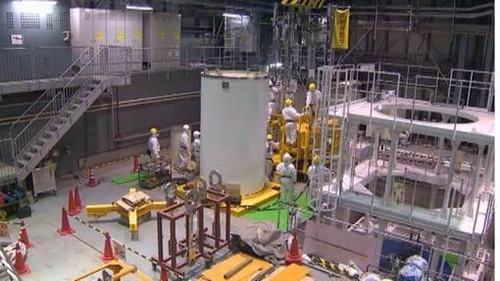 Some Fukushima evacuees may never be allowed to return
Hawaii News Now
FUKUSHIMA, Japan (CNN) – The Japanese government admits that evacuees from the area closest to the Fukushima nuclear power plant will probably never be allowed to go home.
Towns and villages near the crippled Fukushima Nuclear Power Plant will become ghost towns like those surrounding the Chernobyl Power Facility in Ukraine.  The area is just too "hot" with radioactive byproducts to permit re-settlement.  This, plus the continuing contamination of the nearby ocean from the plant's cooling ponds will make this area of Japan a "no enter zone" for decades to come.  This is just one of the unintended consquences when nuclear power plants fail, whether that failure is attributalbe to human error or not.  Nuclear power comes at a high price.  Failure is not an option.  But, in the case of the Fukushima facility, failure occurred and now all of us along the Pacific Rim will be impacted.  That impact will come in the years of debris deposited on our shores by the tsunami genrated near the Fukushima plant and by the increasing amount of long-lived radioactive isotopes seeping into the Pacific Ocean.  The consequences of isotope contamination will result in contaminated fishing grounds and a higher incidence of cancer in the years ahead.  Perhaps, humanity should put its power needs in the hands of wind, solar, and geothermal energy.  Nuclear Power doesn't leave room for error.  Humanity has made too many mistakes in this arena already.  What do you think?  Your future depends on it.  Aloha, Russ.
See on www.hawaiinewsnow.com