See on Scoop.it – PRG HAWAII NEWS WITH RUSS ROBERTS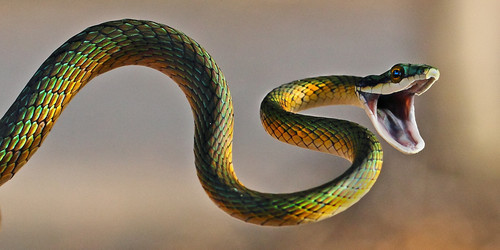 No Snakes In Hawaii, Except For The 2 Found Since September
Huffington Post
That's because, technically, Hawaii doesn't have any snakes.
Here's more on the snake story I posted earlier this week.  Good article by the "Huffington Post."  Technically, Hawaii does have one species of snake…it's a small, sightless creature resembling a large earthworm.  The blind snake is quite rare and tends to be found in moist caves.  Hawaii also sees venomous sea snakes on rare occasions.
See on www.huffingtonpost.com