See on Scoop.it – PRG HAWAII NEWS WITH RUSS ROBERTS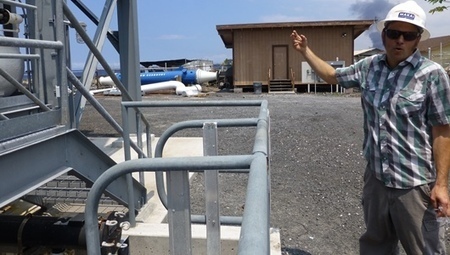 Energy from the ocean shows huge promise. Can you imagine a totally clean 100-megawatt power plant running on water power? We take a tour of the new facility.
Russell Roberts's insight:
Ocean Thermal energy and Tidal energy are cutting edge technologies that could help Hawaii free its dependence on imported oil for power generation.  Tidal power is already being used on a limited scale in France to generate some power for that country.  Added to wind, solar, biomass, and geothermal energy, ocean-generated power could help Hawaii become energy self-sufficient.  Hawaii could also promote food sustainability–although this would be more difficult, considering the amount of land being converted from agriculture to urban purposes.  Hawaii may have to consider limiting its population in the future.  A disturbing thought to be sure, but probably necessary as our population lives longer in an age of diminishing resources.  This science fiction horror may become fact sooner than we expect.  Aloha, Russ.
See on www.mnn.com