See on Scoop.it – PRG HAWAII NEWS WITH RUSS ROBERTS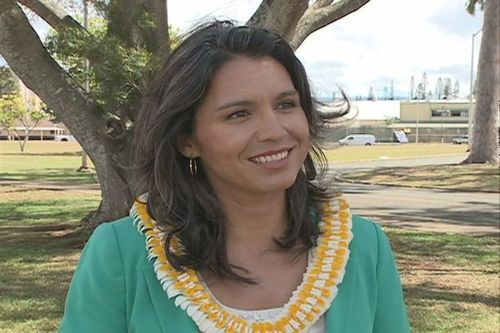 Congresswoman Tulsi Gabbard agrees with President Obama's decision to ask for support from Congress on Syria attack.
Russell Roberts's insight:
In this case, Congresswoman Tulsi Gabbard is right.  The President should ask for congressional support before he commits U.S. forces to any military operation in Syria.  He has to bring undeniable proof that Syrian President Assad authorized bioweapons against his own people.  Even if that proves to be the case, the U.S. will most likely act alone, with France being the only nation that remotely supports our actions.  The Russians are sure to reject any UN intervention with their negative vote in the Security Council.  Are we prepared to go it alone without absolute proof?  Even if this country acts under international law, all of us will feel the blowback.  Why doens't someone just say the dangerous truth–that we want Assad out of power?  The problem with that idea is who will replace Assad?  The rebels don't even have a unified command and control structure or someone is charge.  There's no guarantee that Assad's replacement will be any better than the current regime.  A decision to attack Syria will be "slippery slope" to another fruitless attempt to bring peace to an area that has no concept of the word.  Our reputation is already destroyed without further adding "salt" to a festering wound.  I trust the President is aware of the complexities involved in this "no win" situation.  Aloha, Russ.
See on www.khon2.com