See on Scoop.it – PRG HAWAII NEWS WITH RUSS ROBERTS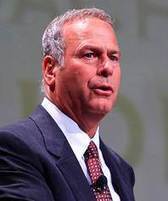 Well I'm just going to copy and paste some of the pertinent information here and folks can read the rest at the link below. To tie this in to the Big Island… Stephens Media own the Hawaii Tribune Herald, West Hawaii Today, Big …
Russell Roberts's insight:
Interesting point of view from news blogger Damon Tucker.  I believe Tucker may be right…Hawaii Island will become a one newspaper island.  Even now, the "Hawaii Tribune-Herald" and "West Hawaii Today" are promoting their digital editions.  The costs of maintaining two newspapers under one company, combined with the rising prices of newsprint and labor, will force the closure of at least one of our local newspapers. A similar situation took place a few years ago when the "Honolulu Advertiser" merged with the "Honolulu Bulletin."  In the not to distant future, most of your newspapers and magazines will be delivered digitally.  A resolution of the above mentioned lawsuit will hasten that process.
For more Hawaii Island, state of Hawaii, and national news headllines, check out the blog sidebars.  These news feeds are updated throughout the day.
Aloha, Russ.
See on damontucker.com