See on Scoop.it – PRG HAWAII NEWS WITH RUSS ROBERTS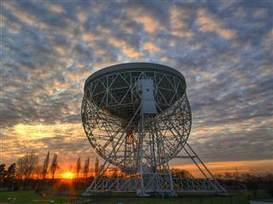 Science Recorder
ET , old chap ? British astronomers launch SETI network to seek aliens
NBCNews.com (blog)
Jodrell Bank is now part of a seven-telescope radio astronomy array known as e-MERLIN.
Russell Roberts's insight:
A renewed effort to see if we have any neighbors beyond our solar system. I believe the late Carl Sagan and his PBS Series "Cosmos" got the SETI ball rolling back in the 1980s. By now, some of our early television programs may have been picked up by some alien intelligence. Having watched some of our television programs, the aliens may have decided to leave us alone. On a more serious side, the movie "Contact" with Jodie Foster is a decent attempt to answer the question of our uniqueness in the universe. Aloha, Russ.
See on www.nbcnews.com