See on Scoop.it – PRG HAWAII NEWS WITH RUSS ROBERTS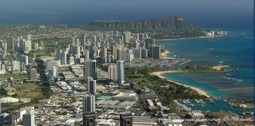 Report: Hawaii worst place in country to do business
Hawaii Reporter
BY MALIA ZIMMERMAN – HONOLULU — Hawaii has the worst business ranking of all 50 states, according to an analysis by the Chicago-based watchdog group Truth in Accounting.
Russell Roberts's insight:
Nothing new here…same old cronyism and insider influence stiffle business in Hawaii. That opinion is shared by the Chicago-based watchdog group "Truth in Accounting", which just released a scathing analysis of Hawaii's business climate. I doubt if anything will be done to rectify the anti-business climate in Hawaii. Such is the price we pay to live in a place unusually blessed with good climate and tolerant, friendly residents. Sometimes, those of us living here are too accommodating of poor leadership, haphazard spending, and questionable programs. Aloha, Russ.
See on www.hawaiireporter.com