See on Scoop.it – PRG HAWAII NEWS WITH RUSS ROBERTS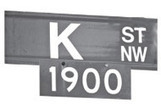 Lobbyist reports say little on influence in Hawaii
Businessweek
HONOLULU (AP) — Lobbyist disclosures in Hawaii may be a misnomer — the records don't disclose much.
Russell Roberts's insight:
Even the state's legislative leadership admits that disclosure laws are weak and enforcement nearly non-existent. A perfect environment for unmonitored influence peddling. No one in authority seems to mind. And we just keep electing the same old faces to public office. We have no one to blame but ourselves. Ah, the joys of living in paradise. Aloha, Russ.
See on www.businessweek.com