See on Scoop.it – PRG HAWAII NEWS WITH RUSS ROBERTS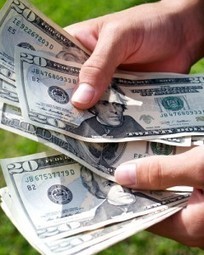 Lawmakers Target Conveyance Tax as a Source of New Revenue
Hawaii Reporter
BY LOWELL L.
Russell Roberts's insight:
Brilliant idea. Now let's down to basics. Why not tax the cubic feet of clean, island air we breathe each day? How about charging a land tax for the amount of square feet (or square meters) your car, van, or truck occupies? Japan used to do this about 30 years ago and this tax paid for highway maintainance, parking lots, and public safety programs. Why not put toll booths on the H1, H2, and H3? Again Japan does this to maintain the excellent highways running into Tokyo. In some mainland states, such as Indiana, special toll roads are maintained to the highest standards. As I remember, the various pay as you go "turnpikes" were the best roads available at the time. Our tax officials should think out of the box and become truly creative. And finally, let's increase the taxes on food, fuel, and personal property. After all, the pain of keeping our society solvent must be shared. It must be nice not having to answer to the public. Aloha, Russ.
See on www.hawaiireporter.com